Scotland Sees 10% Rise In Murder And Culpable Homicide Victims
10 October 2017, 12:14 | Updated: 10 October 2017, 12:15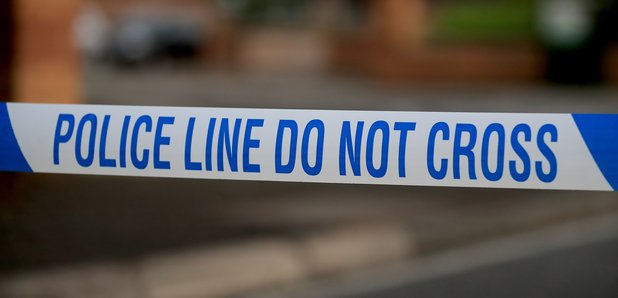 The number of murder and culpable homicide victims in Scotland has risen by 10%.
Official figures show there were 64 homicide victims cases in 2016/17 compared to 58 the previous year.
Three of the cases were unsolved, as of March 31, 2017.
Justice Secretary Michael Matheson said Police Scotland would continue attempts to "drive down violence" and said each death is a "tragic loss of life".
His comments followed the publication of the latest Scottish Government homicide data which indicates a rise in killings with multiple victims.
There were three homicides with two victims in 2016/17 and none the previous year.
The number of homicide cases has risen by 5% year on year from 58 to 61, the same number of cases as in 1990/91 and 2013/14 and the joint second lowest annually since 1976.
The number of cases has almost halved in the 10 years from 2007-08 to 2016-17 dropping 47% from 115 to 61.
One in five of the killings in 2016/17 took place in Glasgow, nearly double its share of population at 11%.
However, homicides in Glasgow have fallen 60% in the past 10 years with the city accounting for one third of the overall national drop.
Across Scotland, 77 people were accused of homicide in 2016/17, 22 (29%) of which were reported to under the influence of alcohol or drugs.
A total of 88% were male and three quarters of the victims, 48, were also male.
Most victims were known to the main person accused of their killing at 67% of cases solved in 2016/17 - 68% were acquaintances, 18% relatives and 15% partners of ex-partners.
The victim did not know the accused in 18 cases (30%).
The majority of killings in the same year, 67%, took place in homes, gardens or in a common close while 18 (30%) and two (3%) in indoor public places.
The most common method of killing was stabbing using a sharp instrument, the main method of killing for 30 victims (47%) in 2016/17 - all but two of which involved a knife.
Hitting and kicking was the next most common method at 11 (17%) with shooting, said to be "relatively rare", the least common method with one victim.
Twenty-one people were reported to have been killed over drugs in 2016/17 while two people died in racial killings.
The most common motive was a fight or quarrel and rage or fury at 40%, 24 victims.
Mr Matheson said: "While we have seen large reductions in homicides over the past 10 years, every death represents a tragic loss of life, leaving friends and families grieving.
"That is why we will maintain our efforts across justice and public services, through education and enforcement, to continue driving down violence in our communities.
"We continue to ensure our law enforcement agencies and courts have the resources to deal with those who harm others, while supporting prevention work with young people and projects that help people break free from cycles of violence."