Scotland Sees Slight Increase In Unemployment Rate
15 November 2017, 11:05 | Updated: 15 November 2017, 11:07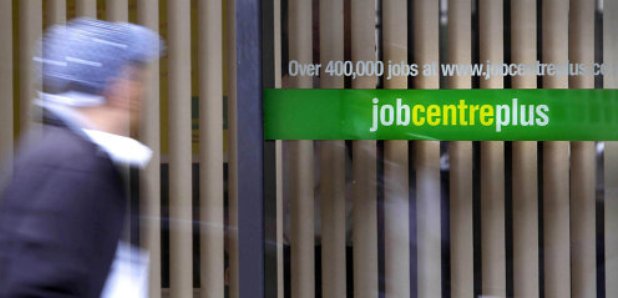 Scotland was one of the only parts of the country to experience a slight increase in the unemployment rate in the latest period.
Official figures show the jobless rate rose 0.1 percentage points to 4% in July to September, up from 3.9% in the previous three months but a decrease from 4.7% in the same period last year.
The figures show that for all those aged 16 and over, unemployment rose by 2,000 to 109,000, while the number of people in work also increased by 2,000 over the quarter.
For those aged between 16 and 64, unemployment rose by 4,000 to 108,000, with the employment rate staying static at 75.2%.
Across the UK the unemployment rate for people aged 16 and over was down 0.2 percentage points to 4.3%, Wales fell 0.3 percentage points to 4.1% and Northern Ireland dropped 1.2 percentage points to 4%.
Apart from Scotland the only other increases were recorded in the North West, Yorkshire and The Humber and the South West.
Employability and Training Minister Jamie Hepburn said: "These latest employment figures are encouraging and show Scotland has higher employment rates and lower unemployment rates than the UK, with 88,000 more people in employment compared to the pre-recession peak.
"Youth unemployment rates continue to outperform the UK. This comes on top of us fulfilling our commitment to reduce youth unemployment by 40%, four years ahead of schedule.
"While these figures are positive we recognise there are still many barriers to getting people into work and are continuing to work to improve labour market conditions.
"Our new devolved employability support programmes are supporting people into work, whilst our ambitious new target to make Scotland a Living Wage Nation will promote fair pay.
"Today's figures also show the Scottish labour market continues to perform well against a difficult backdrop, echoing the most recent State of the Economy Report which shows growth over the first half of 2017, with forecasts remaining positive for the future.
"However, the lack of clarity from the UK Government on Brexit poses the biggest threat to our economy and we will continue to call on the UK Government to give people and businesses greater certainty."
UK Scottish Secretary David Mundell said: "It is encouraging to see Scotland's employment remaining close to record highs seen earlier in the year.
"However, the slight rise in unemployment is disappointing and shows there can be no complacency as we tackle Scotland's economic challenges.
"With growth in Scotland continuing to lag behind the rest of the UK, I urge the Scottish Government to use their considerable economic levers more effectively."