Scotland Sevens Boss John Dalziel Not Worried About Merged GB Team
28 July 2017, 06:39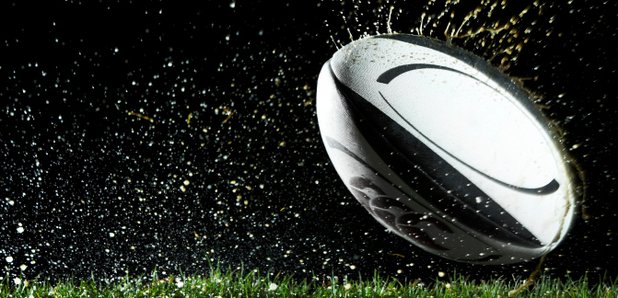 Scotland Sevens coach John Dalziel believes Murrayfield chiefs are ready to resist moves to force his side to join a merged Great Britain outfit.
Plans that would see the Scots united with England and Wales under one banner emerged earlier this year.
The controversial scheme has been put forward by World Rugby in order to placate rival nations irked by the fact Team GB effectively has three goes at qualifying for the Olympics.
But Dalziel believes joining forces with the two other home nations would hamper a developmental tool which has already helped propel the likes of Damien Hoyland and Magnus Bradbury into Gregor Townsend's 15-man national team.
''It doesn't worry me,'' he said. ''That is obviously a matter for other people but the programme is in place here and Scottish Rugby hold sevens in high regard.
''There is a real focus building on sevens here for this year and next year. Scotland Sevens plays a big part in producing players for the XVs side and will continue to do so.
''We are clear, we are only focused on Scotland and if we can improve on Scotland then why would anybody want to change that?
''Our job as coaches and players is to make Scotland as competitive as we can. It is a developmental programme and we are not going to put any burdens on us playing well.
''We need to keep the right players coming through and that is our core focus going forward.''
Dalziel was speaking as it was confirmed on Thursday that his side would join squads representing basketball and netball in the Team Scotland set-up at next year's Commonwealth Games in Australia's Gold Coast.
Three years ago when the games were held in Glasgow, the sevens side were able to call on full Scotland stars Stuart Hogg, Mark Bennett and Sean Lamont to boost their bid as they ran out at Ibrox.
Dalziel will not rule out a similar call-up when they head Down Under but skipper Scott Riddell reckons his current squad deserve to be considered first and foremost, especially after their recent victory at the London leg of the World Series.
He said: ''I can't comment on guys coming in and out at the moment, but I do know that we have a core group who have been performing very well so that is what we focus on.
''There are a lot of logistics to consider, the Six Nations is on around that time so guys will be tied up with that and younger guys will be asked to play for Glasgow and Edinburgh so it is more important than ever that the core guys are fit and playing well.
''It is within our powers to make sure that we deserve selection.''
Scotland has never won a medal for a team sport but Riddell believes that will soon change.
''We aren't just going down there to take part - a medal is definitely an aim,'' he said. ''You have to be ambitious and have high aspirations.
''We won the last tournament we played in and were in the final of the one before that so we feel like something special could happen, but we have to put the hard work in first.
''With our win over New Zealand at the end of last season, it means there is nobody out there we haven't beaten before and we will go there and focus on the group first and foremost.
''We are confident and we have been playing well, it is exciting.
''I think I am right in saying that no team sport has ever won a medal for Scotland at a Games, so we have to go for it.
''Over the last few years this sevens group have been doing a lot of things that haven't been done before - beating New Zealand and winning events - so dare I say it the next thing could be a medal.''