Scotland to 'do things differently' in new devolved benefits system
26 April 2018, 07:11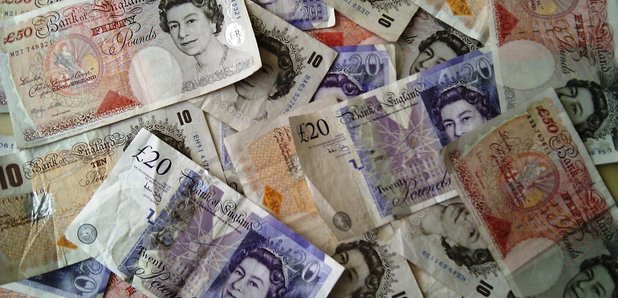 Scotland's Social Security Minister has pledged to "do things differently" as Holyrood approved legislation that will see the introduction of a new benefits system north of the border.
Jeane Freeman hailed the unanimous passing of the Social Security (Scotland) Bill as a new chapter in the history of devolution.
Responsibility for 11 welfare benefits, worth about £3 billion a year, is being transferred to Scotland in the "single biggest transfer of powers since devolution began", she said.
The minister added: "This Bill has been an opportunity to set up a new service and to do things differently, to remake the system in a way that better fits with the ambition we have for ourselves as a Parliament and for our country, our shared ambition to live with dignity, fairness and respect."
However, Labour MSPs were angered when a bid to increase child benefit payments by £5 across the board was voted down by the SNP, the Conservatives and the Liberal Democrats.
Mark Griffin, the party's social security spokesman, hit out: "That simple change would have lifted 30,000 children out of poverty with the stroke of a pen.
"But instead of backing Labour's plans to make Scotland fairer, the SNP has joined forces with the Tories to vote it down.
"That is simply unacceptable. With food bank use in Scotland at record levels, it is clear Scotland needs urgent action to tackle poverty and inequality."
MSPs however unanimously agreed a Green amendment to the legislation, which will ban "unnecessary" medical assessments for disability benefits, with applicants instead able to use existing medical reports to support a claim.
During the debate Ms Freeman hit out at the "failed assessment regime" put in place by the Department for Work and Pensions, claiming the requirement for medical tests could heap stress on to claimants and exacerbate illnesses.
Where assessments are required, the Scottish Government has ruled out private companies carrying the tests out.
Another change will see payments of the Universal Credit benefit split between couples, so that money goes to both partners instead of just one - usually the man.
After securing Government backing for the change, Mr Griffin said: "Labour has long pressured for this simple, practical step to help vulnerable women and it is welcome it is now enshrined in law."
MSPs also unanimously backed changes to the Bill that will ensure clinical judgment rather than a time limit is used when defining a terminal illness.
Overall Ms Freeman stressed the new benefits system would be "rights based, recognising that social security itself is a human right" and would have a "central requirement that the system should treat everyone with the dignity and the respect they deserve".
She told MSPs at Holyrood: "Today we write a new chapter in our history, a system built for the people of Scotland, designed in partnership with the people of Scotland.
"A system with dignity, fairness and respect at its heart, a system quite unlike any other that has gone before."
Scottish Conservative MSP Adam Tomkins said the Parliament had worked to "significantly improve" the Bill, however he said there remained "an awful lot of work to do" before the Scottish social security system becomes operational.
"The critical questions in social security are who is entitled to what, and this Bill answers neither of those questions," he said.
"All the rules about eligibility criteria and about fixing the amounts of benefit to be paid will be provided for in regulations to be made by ministers."
But Green MSP Alison Johnstone argued that "dignity and respect are absolutely at the heart of the Bill".
She said: "The problem with the current system isn't just that support has been cut, although that is bad enough, the culture around the current system is hugely problematic - a culture of suspicion of people who ask for help from the benefit system."
Liberal Democrat Alex Cole-Hamilton also argued the legislation "restored some of the humanity" that had been "disrupted" in the UK social security system.
"I think it is a really important day for our history as a country and as a devolved nation," he said.