Scotland's maternity services starting to 'buckle under demand'
7 February 2017, 06:24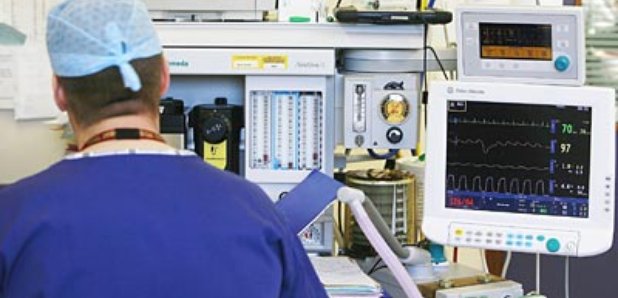 Scotland's maternity services are coming under increasing pressure from high birth rates, an ageing workforce and complex births as a result of older or obese mothers, a report said.
The Royal College of Midwives (RCM) annual report on the state of maternity services in the UK found that while Scottish services are very good, there are signs they are ``beginning to buckle as demand rises''.
Despite a recent dip, birth rates remain high in Scotland, with the number of births in 2016 matching 2006 levels and up on the number at the start of the century.
The report also found births are becoming increasingly complex, with a rise in obesity levels for expectant mothers.
In Scotland, more than a fifth of pregnant women are now obese, which can lead to complications and require additional care.
The increasing number of older mothers is also concern, the RCM said.
Births to women in their late 30s are up more than 2,000 since the year 2000, while births to women aged 40 or older are up by around 1,000.
For women aged 45 or older, the number of births jumped from 29 to 143 between 2000 and 2015.
Meanwhile, Scotland's ageing midwifery workforce remains a pressing issue, the report found.
Midwives aged 50 or over now make up 41% of the total workforce - the highest proportion in the UK - while at the same time the number of younger midwives is falling.
Increases in student midwife numbers go some way to offsetting this, but more is needed, the RCM said.
RCM Scotland director Mary Ross-Davie said: ``Compared to England, Scotland is doing well in terms of midwife numbers. However, we can do better and more are needed.
"We have to stop Scotland facing the shortage of midwives that has blighted England for over a decade. We will do this by ensuring that all those midwives heading for retirement are replaced in good time. This needs careful planning for the future, but it needs doing now.
"We have serious public health issues in Scotland with high levels of obesity and smoking in pregnancy among many other issues.
"With older mothers it is the women, of course, who will decide when they get pregnant, and we support whatever choices they make. What is important is that we have the right numbers of staff and resources to give all of these women the best possible care.
"Scotland's maternity services are very good but there are signs that it is beginning to buckle as demand rises.''
Health Secretary Shona Robison said: "The college's report recognises that the Government has consistently increased student midwife numbers over the last few years and acknowledges that Scotland has continued to maintain an appropriate sized workforce when compared to other parts of the UK.
"However we recognise that challenges still remain and will continue to work with the college to shape our student midwife numbers and the future direction of midwifery policy in Scotland.
"Our innovative midwifery workload and workforce planning tools - a UK first - have helped to ensure that NHS Scotland continues to meet the RCM-recommended midwife-to-birth-ratio and we will continue to mandate the use of these across health boards.''
The Government will also take forward a number of recommendations set out in a recent review aimed at improving Scotland's maternity services.