Scotrail passenger satisfaction up from record low
27 June 2019, 12:13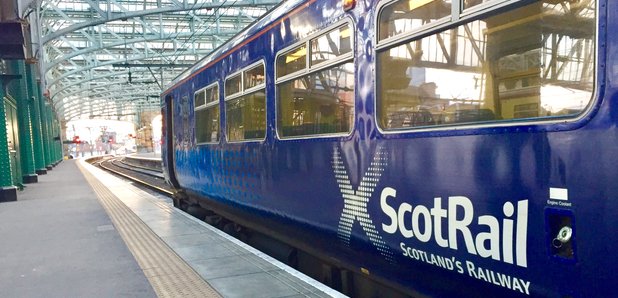 Passenger satisfaction with ScotRail services has improved on its record-low levels at the start of the year, following the introduction of new electric trains.
An independent survey of more than 1,400 ScotRail passengers revealed overall satisfaction of 85%, up from the 16-year low of 79% published in January, with the train operator crediting a £475 million investment in trains and a new timetable for the improvement.
The low figures recorded over the autumn prompted the Scottish Government to issue a remedial plan notice to the operator for failing to meet its contractual targets on satisfaction, amid widespread delays caused, in part, by a new timetable.
But in the first National Rail Passenger Survey since January, satisfaction increased in areas from cleanliness and upkeep to staff helpfulness, seat comfort and the availability of power sockets.
Although satisfaction with punctuality and reliability in Scotland rose to 76% this spring, up from 72% in autumn 2018, it still trails the UK average of 77%.
Alex Hynes, ScotRail managing director, said: "Our new timetable is delivering faster journeys, more seats, and more services on brand new and upgraded trains.
"This survey proves that the £475 million investment Abellio is making in Scotland's railway is paying off.
"We know there is more work to do to deliver for our customers, but we are well on our way to building the best railway Scotland has ever had."
The new figures show the rail operator is now meeting ambitions set out in the remedial plan, but passenger satisfaction is still some way short of the targets for the ScotRail franchise, according to independent passenger watchdog Transport Focus.
Anthony Smith, Transport Focus chief executive, said: "ScotRail's required focus on delivering timetable improvements and new trains whilst also improving punctuality is beginning to provide light at the end of the tunnel.
"However, there is still more to do and satisfaction among Scottish passengers has some way to go before it returns to previous high levels.
"Passengers will now want to see this maintained and built upon so that a consistent high level of punctuality and reliability is delivered on a daily basis by ScotRail.
"Transport Focus also hopes that improvements in Scotland - along with those across other parts of the network - and the positive changes captured by the latest National Rail Passenger Survey are the start of a trend that signals the rebuilding of passenger trust in the railway."