Scots Couple Among Six Killed in Saudi Crash
19 January 2017, 14:29 | Updated: 19 January 2017, 14:30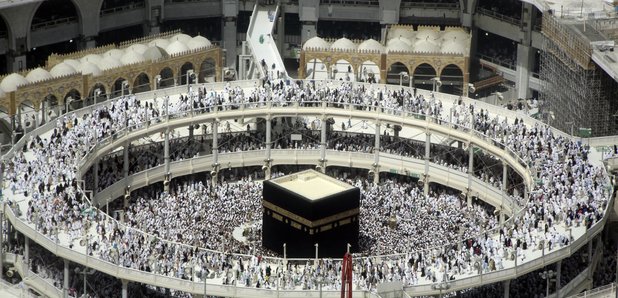 A couple from Glasgow are among six Britons killed in a road crash in Saudi Arabia.
The victims are all thought to have been on a pilgrimage when their minibus crashed while travelling between Mecca and Medina.
A spokeswoman for the Foreign Office said: ''We are supporting the families of six British people who have sadly died following a road accident in Saudi Arabia.
''We are also helping several more British nationals who were injured in the crash. Our thoughts are with the victims and their families at this very difficult time.''
Along with the Scottish couple, four people believed to be from Manchester died in the incident on Wednesday.
Glasgow Central Mosque named two of the victims as Mohammad and Talat Aslam, parents of five, from the Newlands area of the city.
The group had just completed Umrah, a pilgrimage to Mecca, according to the mosque.
A statement said: ''Mr Mohammad Aslam and Mrs Talat Aslam of Glasgow, the parents of Shehla, Saba, Omar, Osman and Haroon, have returned to the mercy of Allah.
''On Wednesday January 18 they had just completed Umrah and were travelling in a minibus to visit our beloved Prophet's Masjid in Madina. Tragically they were involved in a fatal accident.
''Four members of another family from Manchester were also killed in this tragedy.''