Scots escort to sign sex offenders register
12 October 2018, 13:43 | Updated: 12 October 2018, 14:27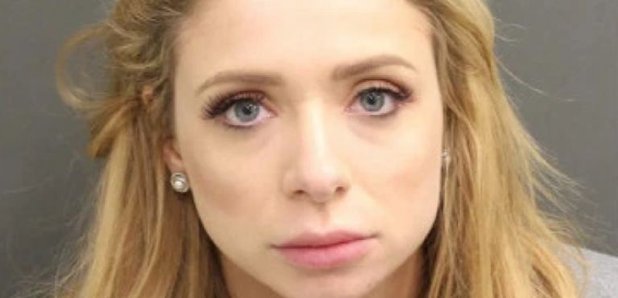 A Scottish escort convicted of having sex with a 14-year-old boy in a Florida hotel room has been ordered to sign the sex offenders register for seven years.
Sarah McGill, 28, was convicted in June of sexual activity with a male child at the Courtyard Marriott in Orlando, after he paid her for sex.
McGill, originally from Selkirkshire, had been travelling across the country when the youth found her details on her online escort page.
She was spared jail in the US and was instead given a probation order.
McGill returned to the UK earlier this week.
On Friday, Detective Constable Natalie Allgood of the Met's Jigsaw unit, which monitors sex offenders, applied for McGill to be made subject to notification requirements.
She told Uxbridge Magistrates Court: "(The defendant) was convicted of a relevant offence in a country outside the UK."
McGill was not required to attend the brief hearing.
Magistrate Lyn Green made her the subject of notification requirements for seven years commencing June 18 this year - the date of her conviction.
McGill, currently of no fixed abode, must notify police of her address and other addresses where she stays regularly, and also if she is living with anyone under the age of 18.