Scots firms urged to make voices heard ahead of post-Brexit trade talks
5 September 2018, 07:17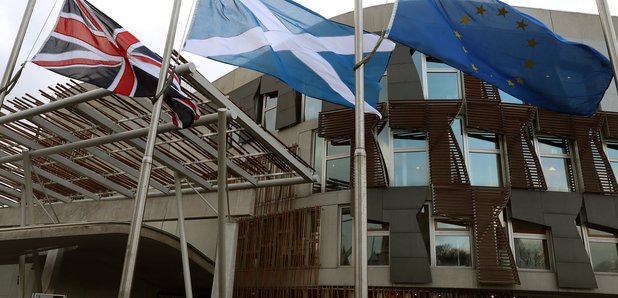 Scots companies are being urged to play their part in drawing up new trade agreements in the wake of Brexit.
UK Trade Policy Minister George Hollingbery made the plea ahead of a visit to Edinburgh to speak to business leaders and others about the new opportunities quitting the European Union could bring the UK.
Last year, Scotland exported £6 billion of goods to the US, Australia, New Zealand and the other Trans Pacific partnership countries.
Sales to these nations - which also include Chile, Japan, Malaysia and Mexico - account for £1 in every £5 of Scottish exports, with Mr Hollingbery stressing the UK Government's commitment to establish new trade deals with "key partners".
The UK Government minister said: "For the first time in over 40 years we will be able to determine the terms of our trade. That means new trade agreements with our key partners, as well as putting the UK at the heart of the world's fastest-growing regions such as Asia.
"We are committed to forging new trading relationships that create jobs, boost our vital industries and benefit consumers across the whole of the UK. I am delighted to visit Edinburgh today, urging people across Scotland to seize the opportunities in front of them and make their voices heard.
"Now is the time for everyone to get around the table to have a constructive debate that put the needs of the Scottish people first."
His talks in Edinburgh will include the Scottish Council for Development and Industry (SCDI), who stressed the importance of business and civic leaders having their say.
Matt Lancashire, director of policy and public affairs at SCDI, said: "It is important that Scottish businesses and civic organisations have the opportunity to input into UK trade priorities for key markets, to support inclusive economic growth across Scotland.
"We will be encouraging our wider membership and key stakeholders to respond to the online consultations to ensure their views are heard."