Scots Oppose Indy Ref 2 Before Brexit
13 March 2017, 10:37 | Updated: 13 March 2017, 10:38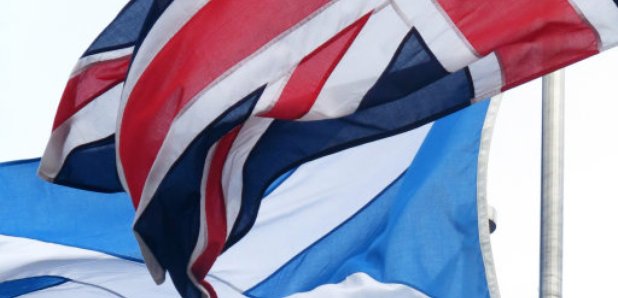 A "clear majority'' of Scots are against having another referendum on independence before the Brexit negotiations are over, a poll has found.
The BMG survey for The Herald showed about four in 10 Scots support another vote on independence before Brexit happens.
The study also suggests the country is split 52-48 in favour of remaining in the Union, adding to findings that support for Scottish independence has increased following the Prime Minister's "hard Brexit'' speech in January.
The newspaper said the findings show Scotland's future appears on a "knife-edge'' as Theresa May prepares to begin the process of Britain leaving the European Union.
BMG Research interviewed 1,009 Scots aged 16 and over between February 23 and 27.
It found that 41% supported independence, 44% opposed it, while 13% were unsure and 2% would not say.
When "don't knows'' were ruled out, the results were 52% to 48% against independence.
Asked if there should be another independence vote before Brexit, 49% said no, 39% agreed and the remainder said they were unsure.
The results mean those who had a view were against another referendum in that timescale by 56% to 44%.
A BMG poll last month had Scots split at 51% to 49% on the principle of independence, when ``don't knows'' are excluded.
It showed the gap has narrowed since Mrs May confirmed her plans in January to take the UK out of the single market.
A similar poll before that speech showed 45.5% were Yes supporters and 54.5% backed No.
An Ipsos MORI poll for STV last week found 49% of Scots backed independence, with 51% wanting to stay in the UK. The results were split 50/50 among those likely to vote.
Dr Michael Turner, research director at BMG, told The Herald the latest results lend more weight to the view that support for the principle of Scottish independence rose after Mrs May's hard Brexit speech in January.
He said: "Though support for independence is up, there is still a clear majority against the idea of having another referendum before the Brexit negotiations are over.
"Excluding don't knows, some 56% of Scots reject the idea of holding another referendum until negotiations between the EU and UK are complete.''