Scots patient's diagnosis was 'seriously flawed', report finds
4 October 2017, 06:25 | Updated: 4 October 2017, 06:35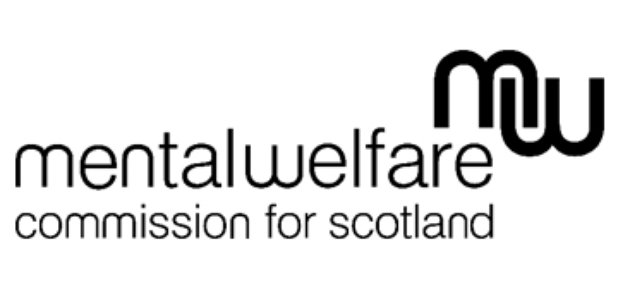 A report has found serious failings in the treatment of man who killed himself after being discharged from a psychiatric hospital.
The Mental Welfare Commission has published its investigation into the care of Mr QR, prior to his death, by a health board in Scotland.
Mr QR took his own life on December 31, 2014, after being discharged from the unit two days earlier.
It was found by the commission that the process of diagnosing him was "seriously flawed", which had significant implications.
Mike Diamond, executive director, said: "The question of whether Mr QR's death may have been preventable under different mental health management could not be stated with certainty.
"However, after a thorough investigation, I can say we have serious concerns that Mr QR was not rigorously treated, and the manner of his discharge was completely unacceptable.
"We question the diagnosis given to Mr QR, and we believe that diagnosis - of personality disorder and factitious disorder - affected the way in which Mr QR was treated.
"Every patient, no matter their diagnosis, should be treated with dignity and respect and we do not believe that happened in this case."
Mr QR is described as having been a spiritual person with a "wide circle" of friends, one of whom said he made them feel "more positive about myself and my life".
His mental health appears to have suffered after his retirement, when he grew anxious and struggled to sleep. In August 2014 he unsuccessfully tried to kill himself.
The report said it was known by the clinical team Mr QR remained a suicide risk, but it wasn't predicable when he might try to harm himself.
Staff who had contact with him were found to be genuine in their intent to help him.
However, when his consultant sought a second opinion on the diagnosis it was disregarded.
This was deemed to have serious implications on the way Mr QR was discharged, which fell "well below the expected standard".
An independent consultant psychiatrist said in the report: "I'm not clear why they were considering factitious disorder. It seems to me that he was agitated and depressed."
Factitious disorder is when a person acts as if they have an illness but have actually consciously created the symptoms.
Before his release his condition was deteriorating and his wife had said she could not look after him.
Part of the blame for the need for him to leave was placed on the consultant going on holiday.
The team knew the process of discharging him would be difficult and were firm to the point of saying they would call the police if he didn't go, the report said.
A number of recommendations for NHS boards have also been outlined in the report.
Mr Diamond added: "Our recommendations are not only for the health board that was involved with Mr QR, but for all mental health services throughout Scotland.
"We expect them all to reflect on this tragic case and on our recommendations. We ask that all mental health services undertake a self-assessment their own and make any necessary adjustments."
Names and locations were anonymised in the report to protect identities.
A Scottish Government spokeswoman said: "Any death by suicide is a tragedy and the Minister for Mental Health offers her deepest condolences to the family and friends of Mr QR who have been bereaved in this sad way.
"The Scottish Government takes the issue of mental health very seriously and the Minister thanks the Mental Welfare Commission for this very thorough report.
"The Minister expects the board with responsibility for the consideration and implementation of the report's recommendations to do so."