Scots winter deaths hit 18 year high
16 October 2018, 11:21 | Updated: 16 October 2018, 11:22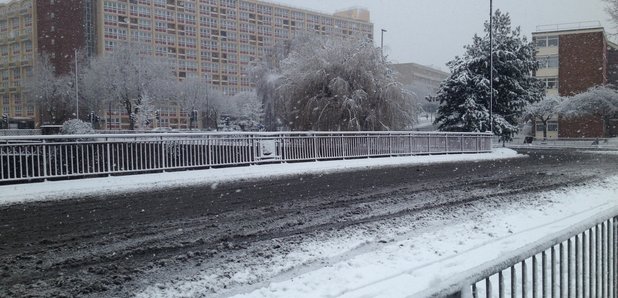 The number number of winter deaths is at its highest level in almost 20 years.
Figures released today by National Records of Scotland (NRS) show a total of 23,137 deaths were registered across Scotland from December 2017 to March 2018 - up from 20,946 in 2016-2017.
It is the largest number since 23,379 deaths were registered in winter 1999-2000.
There are a higher number of deaths in winter than at any other time of year, although there has been a downward trend since 1951-1952.
Over the past five years there has been an increase, however, with some having unusually large rises.
There is no single cause of "additional" deaths in winter but they include respiratory system diseases (such as pneumonia and chronic obstructive pulmonary disease), circulatory system diseases (such as coronary heart disease and stroke), Alzheimer's disease, dementia, Parkinson's disease and other degenerative conditions.
Very few are caused by hypothermia and only a small proportion directly by influenza.
NRS chief executive Anne Slater said: "There are always more deaths in the winter in Scotland than in any other season but the long-term trend since the early 1950s has clearly been downward.
"However, the average value for the latest five years (which smooths out much of the year-to-year fluctuation) is now above the level that had applied since the early 2000s."
The Scottish Government has urged all eligible adults to get a free flu vaccination ahead of the coming winter.
Scotland's Chief Medical Officer Dr Catherine Calderwood said: "Every year in Scotland, around two-thirds of people who get severe flu and need intensive care treatment have a health condition such as chronic lung or heart disease.
"Flu vaccines are available free to all eligible adults, including everybody aged 65 and older, and protects against a number of different flu strains.
"Vaccination remains our best defence against flu, and I urge people to take up the offer of a free vaccine."