Scottish Areas Have Slowest Broadband In UK
27 June 2017, 07:14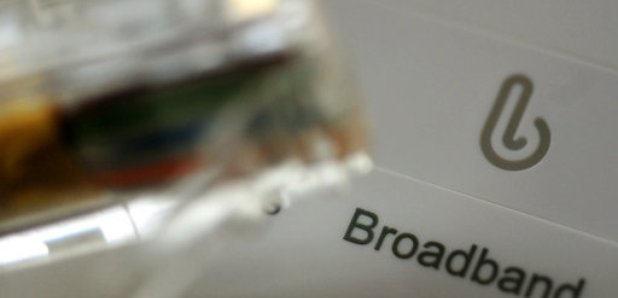 Three Scottish local authority areas have been ranked the worst in the UK for broadband speeds, according to a consumer publication.
The Orkney Islands finished at the foot of the table of 389 entries with an average test speed of just 6.3Mbps.
The archipelago was followed by the Shetland Islands (8.4Mbps), with Highland (8.8Mbps) third from bottom.
Consumer publication Which? used data from its speed checker from January to March 2017 to show variations across the UK.
Average tests in the locations fell short of 10Mbps, which experts say is necessary to meet the typical demands of a family or small business.
Alex Neill, Which? managing director of home services, said: "Far too many households across Scotland are suffering from slow broadband speeds, which can stop you being able to carry out essential daily tasks.
"We are encouraging everyone with broadband to use our speed checker so people can see if they are getting the speeds that they've been promised by their provider and find out how to complain if their speed is too slow.
"This will also help to further highlight where problem areas are across the UK, putting pressure on government and providers to help everyone get a good broadband connection.''
At the other end of the scale, researchers found people in Dundee had the fastest average download speed (28.7Mbps) in Scotland and the fifth fastest in the UK.
Glasgow and Edinburgh were ranked 193rd and 264th in the table.
A slow connection, experts say, can impact basic online tasks such as banking, shopping or streaming television programmes.
The top five areas in the UK were Tamworth, Reading, Adur, Enfield and Dundee.
The bottom five areas were Orkney Islands, Shetland Islands, Highland, Ryedale and Purbeck.
Orkney Islands Council leader James Stockan said: "The findings of this report are disappointing and show there is the very real risk that many areas of Orkney will miss out on successive generations of broadband, widening the digital divide and leaving some parts of our community with extremely poor connections or even no service at all.''
Liberal Democrat MSP Mike Rumbles said the research showed rural communities are being left behind.
He added: "These levels of connectivity are woefully inadequate.
"Despite new technologies being developed and speeds for some getting faster and faster, businesses and residents outside of our cities have too often been at the back of the queue for improvements.''
Fergus Ewing, Cabinet Secretary for Connectivity, said: "The Scottish Government is on track to deliver fibre broadband access to at least 95% of premises across Scotland by the end of this year.
"Without our investment, only 66% of premises would have been reached, with as little as 21% coverage across the Highlands and no coverage at all in Orkney, Shetland and the Western Isles.
"In partnership with industry, our Digital Scotland Superfast Broadband (DSSB) programme is delivering at pace and having a huge impact. Audit Scotland and Ofcom have reviewed the programme and concluded that we are on track to meet our targets, with more premises than expected able to access superfast speeds.''