Scottish Government Accused Of 'Failing' On Education
9 February 2017, 13:19 | Updated: 9 February 2017, 14:07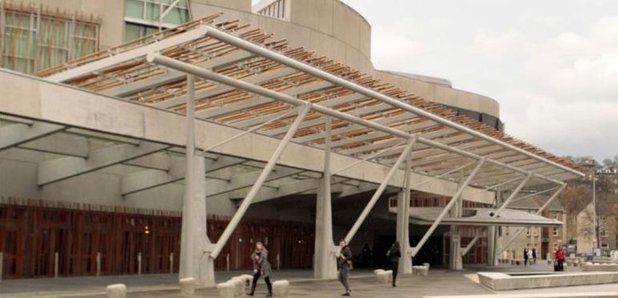 New analysis of Scottish pupils' performance shows the Government has "failed utterly'' over the past decade to set education on the right course, Conservative leader Ruth Davidson has said.
She said a report from the Sutton Trust revealed "particularly shameful'' findings on attainment and science.
Researchers at the trust found a gap equivalent to more than two years in schooling for science, reading and maths between poor pupils in the top 10% of achievers nationally compared to their equally clever but well-off peers.
Their analysis used the latest results from international Pisa tests to examine the performance of 10% of the most able pupils in England, Scotland, Wales and Northern Ireland, taking into account their background.
In the past decade, the gap in science performance between all pupils in Scotland has increased by around a year of schooling, described in the report as a ''major weakness''.
Ms Davidson seized on the findings during First Minister's Questions at Holyrood.
She said: "We now see the consequences of 10 wasted years of this SNP Government and the harm it has done to the life chances of our pupils.''
Ms Davidson described the Government's legacy as a "generation of Scottish children who are being left behind in the race for qualifications and for future jobs''.
Nicola Sturgeon said it was important to note that the Sutton Trust's report was based on data that pre-dates its latest measures to close the attainment gap.
"It is an important report. It is one that aides our understanding of the challenges we need to address in order to tackle the attainment gap,'' she said.
"I think it is important to note, though, that the Sutton Trust does not present new data. It is analysis of the Pisa scores that were published in December. Of course, the Pisa scores are based on a survey that was carried out two years ago.
"A survey that pre-dates the Attainment Challenge and pre-dates the reforms to our education system that are under way.''
The Sutton Trust's report contained several key recommendations for Government.
Ms Davidson said: "The First Minister fails to address some of those clear recommendations that are in that report... recommendations that could make a difference to a child's education.''
The report suggests the best performing schools should help support pupils in those which are under-performing.
"A project specifically twinning flagship schools with under-performing schools in Scotland was recently dumped by this Government without any real explanation and with Education Scotland confirming that there was no new money to keep it going,'' Ms Davidson said.
"And the blunt truth is that the Sutton Trust findings on attainment and science are particularly shameful.
"To help turn this around, we said that bursaries should be provided to attract the brightest graduates into science teaching, and last week the Royal Society of Edinburgh supported this call.
"Yesterday the Scottish Government decided instead to launch a poster campaign.''
On the report's key recommendations, Ms Sturgeon said: "We have already established what it called the insight system, which allows teachers in the senior phase to see how their schools are performing compared to others, identify areas of success and identify where improvements can be made.''
A recommendation on the importance of pupil monitoring is also being taken forward, she added.
"That of course is what the national improvement framework is all about, informed by standardised assessments and the school by school data that we are now publishing.
"We have a range of reforms that are under way to make sure we do improve attainment overall and close the attainment gap.
"In terms of getting teachers into schools... we will continue to take the steps that we consider to be appropriate.
"What John Swinney and the General Teaching Council have announced over recent times is a range of different ways to attract our best and brightest into teaching, particularly into areas where there is identified to be a shortage.''
Ms Sturgeon said there are signs of a "narrowing of the attainment gap''.
She added: "I want to see it narrow further and I want to see it narrow faster, which is why we are taking the action that we are doing.''