Scottish Government Considers Boycott On Tax Credits 'Rape Clause'
18 April 2017, 13:24 | Updated: 18 April 2017, 13:27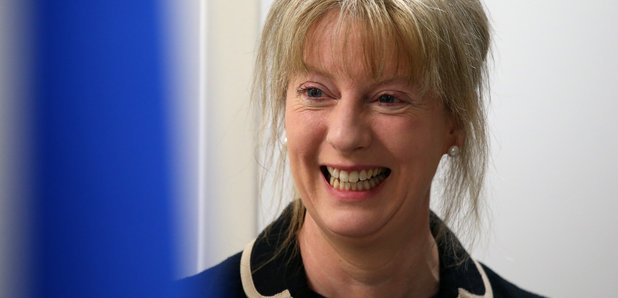 The Scottish Government could instigate an informal boycott of the so-called rape clause and has called on the UK Government to ''think again''.
Health Secretary Shona Robison has written to the UK Government to say the Scottish Government will not pass on Whitehall guidance on carrying out the policy to NHS Scotland.

The rule, part of changes to the benefits system, requires rape victims claiming tax credits for a third or subsequent child to prove they became pregnant as a result of an attack or while in a coercive relationship in order to qualify.

A professional third party, such as an NHS worker, rape charity staff, social worker or police officer, would have to be convinced the claim was legitimate to fill out the exemption form.

Ms Robison wrote to Employment Minister Damian Hinds and Treasury Secretary David Gauke, urging a rethink of the policy and outlining the informal boycott.

She wrote: ''As I am sure you are aware, the Scottish Government is deeply opposed to the policy to limit support to two children and to the exemption which requires a woman to prove she was raped.

''We believe this will both traumatise women who have been raped and have a negative impact on their children. We consider this approach to be a fundamental violation of human rights.''

She raised concerns over a lack of training for the policy and short notice for commenting on the guidance.

''It is our view that there are no circumstances under which it is acceptable to require a women to disclose she has been raped in order to access social security,'' she said.

''There should not be an expectation that healthcare professionals act as gatekeepers to the benefits system, unless formally contracted. I will expect NHS Scotland staff to act at their discretion and on what they consider is in the best interests of the patient.

''In view of the above, I am unable to disseminate the guidance to NHS Scotland as it stands. I would urge you to rethink this terrible policy before serious harm is caused to women who have already suffered enough.''

The policy has sparked a political row in Scotland.

It led to a protest in Glasgow last week, attended by around 300 people. Charities including Rape Crisis Scotland and Scottish Women's Aid said they would not co-operate with the clause.

Scottish Tory leader Ruth Davidson has said she supports the exemptions the UK Government has put in place on restrictions to child tax credits, saying she wants to see ministers ''implement them in the most compassionate way possible'', and has said Nicola Sturgeon would be ''hypocritical`` if she fails to use Scotland's social security powers to mitigate the policy.
A DWP spokeswoman said: ''This exception is crucial to protect women who are faced with very difficult circumstances.

''This reform ensures people on benefits have to make the same choices as those supporting themselves solely through work.

''But we have always been clear this will be delivered in the most effective, compassionate way, with the right exceptions and safeguards in place.

''The policy was debated, and voted on, in Parliament, and the exceptions were consulted on widely.''