Scottish Government 'Dragging Feet' Over Raising Carer's Allowance
18 April 2017, 05:28 | Updated: 18 April 2017, 05:29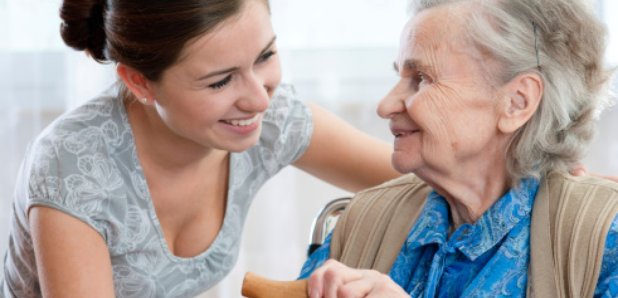 The Scottish Government has been accused of dragging its feet over plans to raise the amount of benefits cash paid to carers.
Ministers have already committed to increasing carer's allowance to the same level as jobseeker's allowance, taking the payments from £62.70 a week to £73.10
With Jeremy Corbyn now pledging that a Labour government would bring payments for carers in line with those received by unemployed people, Scottish Labour deputy leader Alex Rowley said there was now more pressure on the SNP to make good on its pledge.
An estimated 795,000 people across the UK are claiming carer's allowance, according to Labour, with the total increasing by roughly 50,000 a year.
The UK Labour leader insisted it is "both morally and economically right to give the carer's allowance a boost of £10 a week''.
Labour would use cash raised by reversing a cut inheritance tax to fund the increase, with Mr Corbyn stating: "We also think it's only fair that this extra support for carers is funded by scrapping the Tory cut on inheritance tax, which will only benefit the wealthiest people in Britain.
"This will be the first step in helping to transform our social care system for the 21st century and boosting support for family carers.''
Speaking after the new policy was announced, Mr Rowley said: "This increases the pressure on the SNP Government to deliver an uprating of the carer's allowance.
"SNP ministers have had the powers to deliver this change since last September but have been dragging their feet ever since.
"Carers are the unsung heroes of our country.
"Thousands of people dedicate their lives to caring for others and save the government - particularly our NHS and social care system - billions of pounds because of their selfless care and attention.
"The new powers over social security give us a chance to build a truly fairer Scotland, but we need to move past warm words and on to real action.''
A Scottish Government spokeswoman said: "Carers and young carers play a crucial role in our society and it is vitally important we support them in looking after the people they care for, which can often be in very challenging circumstances.
"We will do this through a social security system where everyone is treated with fairness, dignity and respect.
"And it's why increasing carer's allowance to the same level as jobseeker's allowance is one of the key commitments we have made for our new social security powers.
"We are working hard to identify how we can introduce an increase as quickly as possible, including working with the Department for Work and Pensions (DWP) on how they could take this policy forward on behalf of the Scottish Government.
"Obviously, this can only happen once we have the powers transferred, the legislation scrutinised and agreed by the Scottish Parliament, and the delivery infrastructure in place.''