Scottish Greens highlight 'unacceptable' Scotrail performance
7 February 2018, 07:24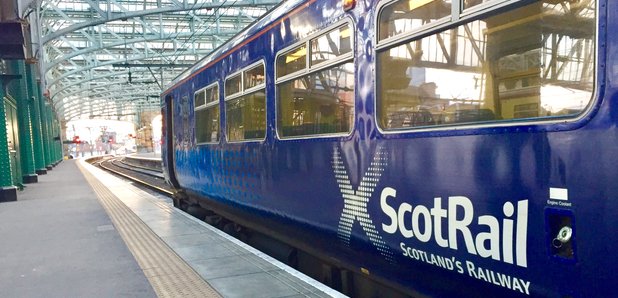 The Scottish Greens have highlighted "unacceptable" levels of stop skipping and overcrowding on trains as they renewed their call for a public-sector bid for the ScotRail franchise.
Almost 6,000 trains skipped station stops last year while almost 470,000 seats on services were planned but not provided, according to figures provided by the Scottish Government.
Greens transport spokesman John Finnie said the "performance failures demonstrated the need for Scotland's railways to be taken into public hands as soon as possible".
A total of 5,968 trains skipped stations in 2017 out of 765,458 services planned to run, equating to 0.78%.
The number of seats planned but not provided last year was 469,059 seats - 0.35% of the 133,371,277 seats planned to be provided.
Meanwhile, one in five train toilet audits failed in 2017.
Of the 3,092 toilets audited, 686 recorded fails, accruing penalties of £225,870.
However, it was noted that "a significant number of fails were recorded for the maintenance record card being out of date as opposed to a fault with the actual facility".
ScotRail has appointed an industry expert to carry out a performance review and propose steps for improvement, including reducing stop skipping.
Mr Finnie said: "These unacceptable ScotRail performance stats demonstrate the need for greater investment in our railways.
"That investment doesn't come as a result of private operators running a franchise. It is vital that ScotRail is moved into the public sector as soon as possible.
"I welcome the cross-party approach taken by the transport minister in this regard so far but I would urge him to move faster - ensuring a public-sector bid is in place for the 2020 deadline."
A ScotRail Alliance spokesman said: "We are investing hundreds of millions of pounds improving Scotland's railway.
"The work we are doing will mean faster journeys, more seats and better services for our customers.
"We are currently working to deliver the largest programme of benefits for rail customers in a generation. Across the country, we will introduce 200 new services, providing 100,000 more seats per day.
"We understand customers' frustration when things go wrong and we do everything we can to provide a full service to our customers.
"We only miss stations as a last resort during disruption, to prevent knock-on delays to other services."