Scottish Health Secretary put 'on notice' by Tories
2 May 2018, 08:49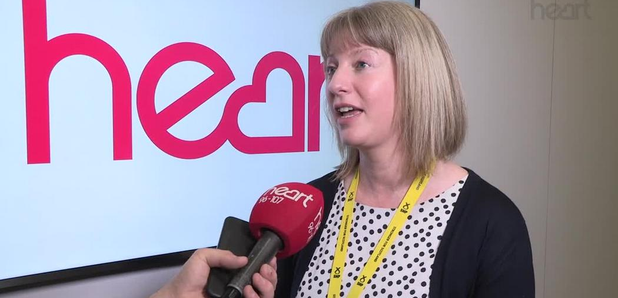 The Scottish Conservatives have warned they are putting the Health Secretary "on notice" ahead of a Holyrood debate on financial problems facing health boards.
The party will use its debating time at the Scottish Parliament to call for Shona Robison to publish full details of NHS boards' finances and provide regular updates.
Ms Robison has been under pressure since the financial crisis at NHS Tayside led to the replacement of its chairman and chief executive.
Scottish Labour and the Scottish Liberal Democrats have called on her to take ultimate responsibility for the scandal by resigning.
It was revealed earlier this year that NHS Tayside used charity cash to fund new technology.
The board took more than £2 million from its endowment fund - which is made up of donations from the public or bequests in wills - to cover general running costs which could normally be funded from its core budget.
The use of endowment cash by other health boards is also being probed.
Scottish Conservative shadow health secretary Miles Briggs MSP said: "Recent weeks have demonstrated the level of financial mismanagement this SNP Government has presided over.
"The scandal in NHS Tayside brought that to the public's attention in the most shocking way the state of our NHS finances.
"That's why today we are putting the Cabinet Secretary and this SNP Government on notice - and calling for real action.
"We need to strengthen the oversight parliament has of our NHS finances.
"That is why we are calling for Shona Robison to, within a week, publish full details of the current financial position of every NHS Board and commit to monthly updates being provided to both the Health & Sport and Audit Committees.
"In addition to this we also need to see a progress review of the integrated joint boards and for full transparency around budget scrutiny and local decision making.
"These issues have developed on the SNP's watch, and we now need this government to get a grip on the dire situation they've created."
Ms Robison said: "We are prioritising investment in health and services, building on our record investment - over £13 billion this year - with 13,000 more staff working in our NHS under this Scottish Government.
"In the face of repeated real terms cuts to our fiscal resource budget by the UK Government, we've actually increased the frontline health budget by 9.6% in real terms since 2010-11.
"We'll shortly be publishing our medium-term financial framework for health and social care, developed with NHS Boards, Integration Authorities and Cosla (Convention of Scottish Local Authorities), to set out the approach to meet the needs of patients and staff, deliver quality and ensure financial sustainability.
"In order to strengthen the existing oversight of NHS finances, we will share the framework with the Health and Sport Committee and take forward monthly reporting on NHS Board finances."