Scottish Labour call for equal provision of menopause clinics
18 October 2018, 06:11 | Updated: 18 October 2018, 06:12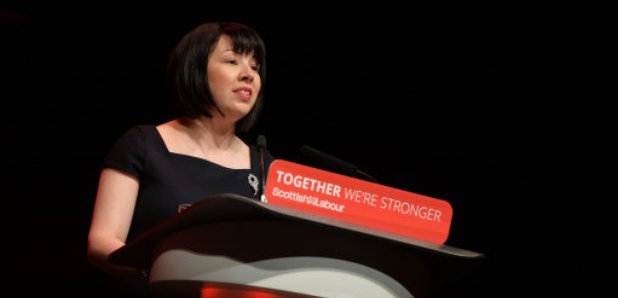 The Scottish Health Secretary has been urged to expand menopause clinics across the country.
Currently, five of Scotland's 14 health boards have a dedicated menopause clinic and Labour wants all women across Scotland to have equal access.
The party's health spokeswoman Monica Lennon has written to Health Secretary Jeane Freeman, urging her to address the issue.
The Labour MSP also lodged a motion in parliament calling for "immediate action" from the government "to evaluate and improve menopause care across the NHS".
Ms Lennon said: "Menopause is a fact of life and women will experience it differently but wherever you are in Scotland, you should have fast access to advice and treatment if you need it.
"Only five health boards in Scotland offer a dedicated menopause clinic - Fife, Grampian, Lothian, Tayside and Dumfries and Galloway - and it's unclear what support exists in the rest of the country.
"The cross party group on Women's Health that I lead in Parliament held a menopause event where issues around stigma, lack of support from employers and inconsistent advice and support from health services were raised.
"Many women will experience menopause at the peak of their working lives, often whilst juggling caring responsibilities, and their health and wellbeing is not being taken seriously enough.
"On World Menopause Day, I've written to the Scottish Government asking it to raise its game to ensure wherever they live, women in Scotland have access to high quality menopause care."
Meanwhile, the menopause at the workplace will be one of the subjects under discussion at the world's only menopause festival will take place in Perth for the second time, next year.
Organisers the Menopause Cafe, behind the movement of discussions across the UK, announced the festival will be held at Perth Theatre on April 26 and 27, 2019.
A Scottish Government spokesman said: "We recognise the impact the menopause has on women's lives and the important role which GPs play in providing high-quality menopause care, with specialist referral when needed.
"All healthcare professionals receive appropriate training and education on women's health needs. This training and education is informed by professional organisations and approved and overseen by the respective regulators of each profession.
"The delivery of local health services is a matter for each NHS Board to determine."