Scottish Labour Leadership Voting Under Way With Ballot Open For Three Weeks
27 October 2017, 05:29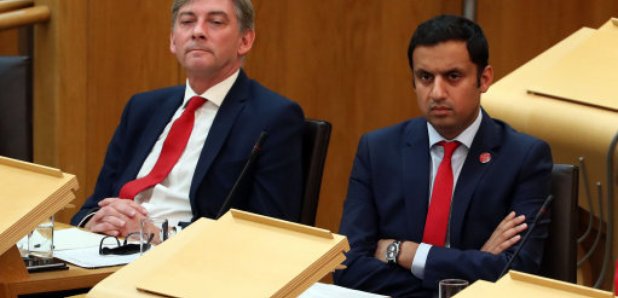 Voting is under way in the contest to become the new leader of Scottish Labour.
The ballot has now opened, with party members and eligible supporters having three weeks to make their choice.
The leadership contest is taking place after Kezia Dugdale suddenly quit the job in August after two years in charge - making her the third Scottish Labour leader to resign since the independence referendum in 2014
MSPs Anas Sarwar and Richard Leonard are both vying to succeed her, with Mr Sarwar, a former MP who was elected to Holyrood in 2016 where he is the party's health spokesman, seen as the more moderate candidate.
Meanwhile Mr Leonard, a former trade union organiser who also become an MSP last year, is regarded as being on the left wing on the party.
Ballot papers will land in email inboxes today as we approach the finishing line of this contest, but the start of our journey back to government.
Mr Leonard said: "Scottish Labour is at a turning point, we can once again become a party of real change.
"As the ballots drop today, it is clear now more than ever that Scotland needs a united Labour Party committed to real and bold change. And that must be our aim.
"The Labour vote is picking up. But that is not enough. We need to win power - not power for its own sake, but power for a purpose."
He added: "It is with pride and humility that I accept the nominations from 42 local parties and all bar one of the trade unions to be their chosen candidate to lead the Scottish Labour Party."
But he warned his supporters against complacency and said: "The real ballot in this leadership contest starts today. So I take nothing for granted, and neither should anyone else."
Meanwhile Mr Sarwar declared: "I am determined to lead the Scottish Labour Party back to where it belongs - in power."
He stated: "Throughout this contest, only one campaign has put forward a series of bold, radical new policies.
"My plan to introduce a Scottish Child Tax Credit of £10-a-week, per child, will instantly lift 50,000 kids out of poverty.
"I am the only candidate who supports permanent UK membership of the European single market, to protect tens of thousands of jobs in Scotland.
"And I'm the only candidate who has put forward proposals for a more progressive income tax system, which would deliver a tax cut for those earning below the average salary and tax rises for the richest 2%."