Scottish Labour To Meet On September 9 To Consider Leadership Process
30 August 2017, 11:41 | Updated: 30 August 2017, 11:58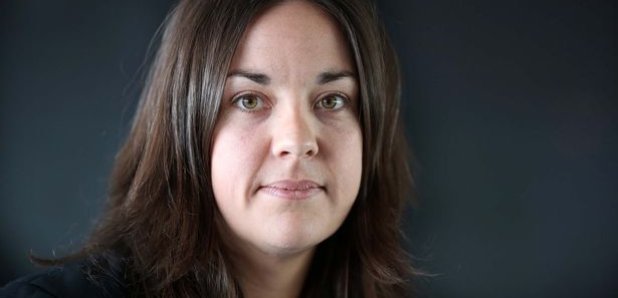 Scottish Labour bosses will wait more than a week before discussing the contest to succeed Kezia Dugdale.
The party's executive committee will meet on Saturday September 9 to consider the timetable and process for selecting their next leader.
In the meantime, Alex Rowley, who was Scottish Labour's deputy leader, will step up and take interim charge of the party - with one leading trade union saying there was "no need to rush to a leadership election".
Pat Rafferty, Scottish secretary of the Unite union, said Mr Rowley would make sure the concerns of working people are "heard loud and clear at Holyrood", and the search for a successor to Ms Dugdale provided an "opportunity to reflect on what the Scottish Labour Party stands for".
Ms Dugdale's shock resignation came just days after Labour's UK leader Jeremy Corbyn finished a high-profile summer campaign tour in Scotland.
She had backed his challenger Owen Smith in the party's 2016 leadership contest but insisted her decision to quit had not been made as a result of pressure from those on the left.
However, her departure could pave the way for one of Mr Corbyn's allies in Scotland to take charge.
Neil Findlay a former candidate for Scottish leader who is closely linked with Mr Corbyn, has confirmed, though, he would not be in the running to succeed Ms Dugdale.
The Lothian MSP said: "I will not be putting put my name forward in this election. I wish Kezia and those who may seek to succeed her the very best for the future."
He added that he looked forward to returning to Holyrood next week "so I can work with my colleagues to hold the SNP to account for their appalling mishandling of our public services, expose the Tories for their shambolic handling of the Brexit process and work towards returning Labour governments at Holyrood and Westminster that work for the many not the few".
Richard Leonard, who was elected to Holyrood in 2016, could put himself forward while another possible runner could be Anas Sarwar, the former MP who lost his Westminster seat in 2015 but was elected to the Scottish Parliament a year later, and who served briefly as interim Scottish leader after Johann Lamont stepped down in 2014.
Mr Rowley, the new interim leader, said: "Under the leadership of Kezia Dugdale, the Scottish Labour Party is stronger and more united than it was when she took the job, we have a platform on which to build. On behalf of the party, I wish her well."
Scottish Labour general secretary Brian Roy said: "Over the coming weeks the Scottish Executive Committee of the Labour Party will decide the process and timetable for a leadership election."
Mr Rafferty paid tribute to Ms Dugdale, saying: "We thank Kezia for the work she has done to contribute to the Scottish labour movement and the party in Scotland, and wish her very well in all she does in the future.
"The party is now rebuilding in Scotland and is rightly seen as the opponent of the mindless austerity of the Conservative Party.
"We urge the party to reflect upon this turn in fortunes and consolidate, not to act in undue haste on any succession plan."
He stated: "There is no need to rush to a leadership election.
"Under Alex Rowley's interim leadership, we are confident that the voices of Scotland's working people will be heard loud and clear at Holyrood.
"This is not about the next four weeks. It is about the next four years. This is an opportunity to reflect upon what the Scottish Labour Party stands for. Let's seize it and build for the future."