Scottish Labour will not vote on support for single market at conference
9 March 2018, 07:11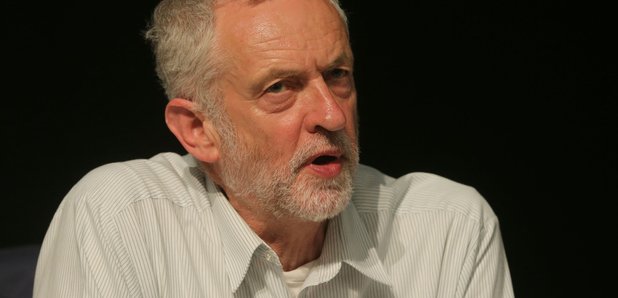 Scottish Labour will not vote on whether to back single market membership at its conference after a decision from its executive committee.
A "unity motion" containing no mention of the single market was unanimously supported by the Scottish Executive late on Thursday, which delegates will be able to vote on as the party puts forward its vision for Brexit at its conference in Dundee.
It comes despite a new group in the party - supported by Edinburgh South MP Ian Murray, former leader Kezia Dugdale and MEP Catherine Stihler - calling for a policy of permanent membership.
A Scottish Labour spokesman said: "The Scottish Executive unanimously agreed a unity motion ahead of the conference debate on Brexit.
"It recognises that since individual motions were submitted, the situation regarding Brexit has changed significantly - Jeremy Corbyn has outlined a proposal that puts clear red water between Labour and the Tories and the SNP government has introduced unprecedented legislation in the form of the EU Continuity Bill.
"This is a motion which takes cognisance of the fast-changing nature of the Brexit debate in Scotland and allows the party to unite behind a common goal - putting the interests of working people first."
The agreed motion supports shadow secretary for exiting the European Union Sir Keir Starmer's "six tests" for a Brexit deal.
This includes whether it delivers the "exact same benefits" as being members of the single market and customs unions.
Labour's Jeremy Corbyn will insist the party is "alive and kicking" and on the cusp of making significant gains in Scotland as he addresses activists in Dundee.
The UK leader will rally the party faithful by declaring "Labour in Scotland is back" in a keynote speech to the Scottish Labour Party conference.
He is expected to set out the benefits of a "Labour Brexit" to Scotland but, alongside Scottish leader Richard Leonard, will face continued pressure from pro-remain delegates to back permanent single market membership.
Mr Corbyn will say: "This time last year there were more than a few people in the media who had written the Labour Party off. In Scotland we were told that Labour was dying.
"The truth is that we very much are alive and kicking. Labour in Scotland is back.
"Led by Richard Leonard - who has already proven to be an excellent leader of Scottish Labour - we are making Labour's voice heard for a radically fairer society."
Mr Corbyn will say Labour, which gained six Scottish seats in the snap general election last year, is "on the cusp" of winning in about 20 more.
He added: "Of course I know that we didn't quite win. But we are no longer just an opposition. We are a party preparing to go into government."
Mr Corbyn, who backs a UK-EU customs union but not permanent membership of the EU single market, will say that the Tories' plans for Brexit are in "chaos".
He is expected to say: "At one of the most important times for our country in its history, we have a divided Government that has no clear idea of what it's doing, what it wants, or where it's going.
"As Theresa May has now admitted, under her plans for a reckless Tory Brexit the UK risks losing access to European markets.
"Make no mistake about it, reduced access to European markets means fewer economic opportunities for people in the UK.
"This is why we need a Labour government to take the reins from the free market ideologues who want to use Brexit to sign a race-to-the-bottom trade deal with Trump's America and turn the UK into a deregulated offshore tax haven.
"Instead, Labour will bring new common sense into the heart of government and help bring about a society that truly does work for all.
"With the Tories obsessed with elite deals in Westminster and Brussels, and the SNP obsessed with elite deals in Edinburgh, Labour is the only party focusing on the issues that matter to people in their everyday lives."