Scottish man 'tortured' in Indian jail' denied access to lawyer, campaigners say
24 November 2017, 07:11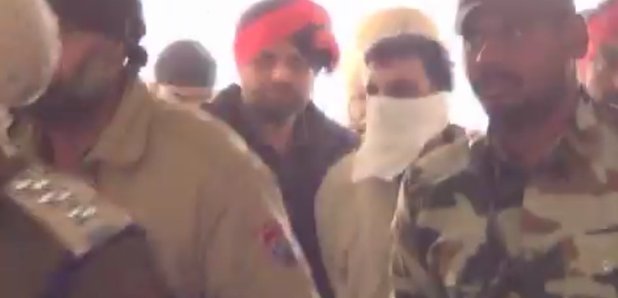 Campaigners for a Scottish man allegedly tortured by Indian police in jail say officers are continuing to deny him access to his family and consular staff.
British High Commission representatives were scheduled to meet Jagtar Singh Johal from Dumbarton, West Dunbartonshire, to check on his mental and physical after "physical torture" allegations against Indian police.
But the Sikh Federation UK say Mr Johal was denied access to his lawyer, British consular staff and family for ten days after he was detained in Jalandhar in the state of Punjab on November 4.
On Wednesday night the federation said the chief of police withdrew permission for consular staff to meet Mr Johal saying it was "not appropriate" for them to have access as it was a public holiday in Punjab.
The federation says no official charges have been brought against Mr Johal, but local media reported his arrest was linked to the killing of Hindu leaders in Punjab.
Prime Minister Theresa May on Monday expressed concerns for the alleged torture of Mr Johal and Foreign Minister Rory Stewart warned of "extreme action" against India if the torture allegations are substantiated.
The British Deputy High Commissioner and the Chief Minister of Punjab became involved on Thursday to give assurances British consular staff would have access to Mr Johal before his court appearance in Punjab on Friday.
The Sikh Federation UK said: "The delayed access and rejection of his lawyer's application to an independent medical assessment are deliberate to try and cover up the physical torture with the passage of time."
The British Deputy High Commissioner, Andrew Ayre, will meet Mr Johal and attend court on Friday, reporting back to British ministers.
Foreign Minster, Mark Field is also expected to meet with his brother as well as West Dunbartonshire MP Martin Docherty-Hughes and Sikh representatives on Monday.