Scottish NHS Hailed As A Model For UK But Funding Pressures Spark Warning
5 July 2017, 05:35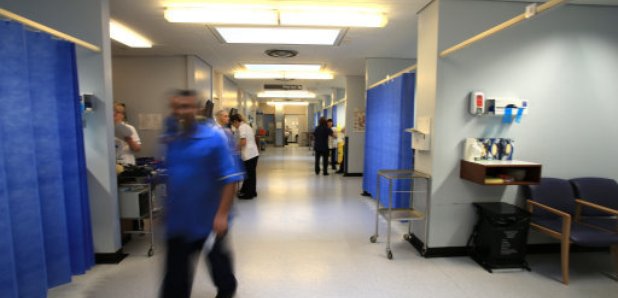 Health services across the UK can learn lessons from Scotland's NHS but serious financial pressures could undermine its "unique system for improving the quality of healthcare'', experts have found.
The Nuffield Trust health think tank urges England, Wales and Northern Ireland to consider importing aspects of the Scottish NHS.
Trusting clinical staff to drive improvements in care, continuity in healthcare policy and institutions, and testing new ways of working via small scale projects before national roll-out are all singled out for praise.
The Learning from Scotland's NHS report states: "Scotland's system provides possible alternatives for an English system with a tendency towards too many short-term, top-down initiatives that often fail to reach the front-line.
"It also provides one possible model for a Northern Irish NHS yet to have a pervasive commitment to quality improvement, and a Welsh system described as needing better ways to hold health boards to account while supporting them in improving care.''
Scotland's "pioneering initiatives'' such as using video links for outpatient care on remote islands should be considered in parts of the UK with similar issues, it adds.
However, the research warns Scotland's NHS faces a "serious financial predicament'' which could undermine its strengths as boards need to find savings of an average of 4.3% in the next financial year, higher than in England and Wales, and the majority are struggling to balance their books.
Lead author Mark Dayan said: "Scotland's well thought-through system of improving patient safety and quality of care works by engaging front-line staff in the process, and importantly the country has stuck with that approach rather than chopping and changing every couple of years.
"Scotland has also worked on getting its healthcare services to co-operate for longer than the other nations of the UK. So we're urging healthcare leaders from England, Wales and Northern Ireland to think about what elements they might want to import from Scotland.
"However, the dark cloud on the horizon threatening these strengths is potentially serious financial problems.
"Scotland's NHS has the same resource constraints as England and Wales, but doesn't yet have a medium-term plan for dealing with them - and in a harsh political environment, open debate and difficult decisions can seem impossible. This risk could overshadow many of the strengths that other countries can learn from.''
Health Secretary Shona Robison said she is "proud'' the achievements of NHS Scotland's staff are being recognised in the report.
She said: "Our ambitions for the NHS are founded on the twin approach of investment and reform, making the changes needed for the future backed by record levels of investment and staffing.''