Scottish Plan To Tackle Loneliness
16 January 2018, 16:45 | Updated: 16 January 2018, 16:47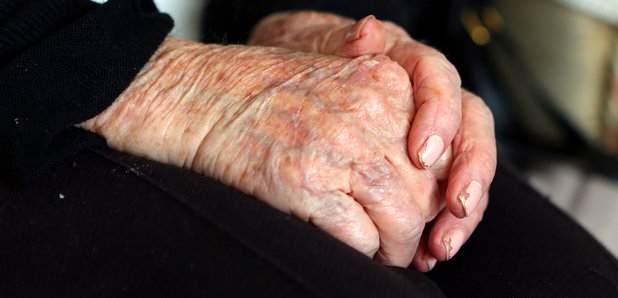 Scotland is the first country in the UK - and one of the first in the world - to launch a new strategy aimed at tackling loneliness.
A draft plan, which is now open for consultation, has been published looking at the causes of social isolation and what can be done to help individuals who are suffering.
It comes after the Scottish Parliament's Equal Opportunities Committee recommended a national strategy be drawn up to deal with the problem.
It aims to establish how prevalent loneliness and social isolation are in Scotland, as well as what can be done to help communities tackle this.
Research dating back to 2010 by the Mental Health Foundation shows 11% of adults often feel lonely, while almost two fifths (38%) feel this way sometimes.
Social Security Minister Jeane Freeman launched the consultation - which runs until April 30 - during a visit to the Hidden Gardens Project in Glasgow, which works to promote understanding between people of different cultures, faiths and backgrounds.
She said: "Social isolation and loneliness can affect anyone - at all ages and stages of life. We know there is also a link between loneliness and poor physical and mental health and that this can impact on everyday life.
"We are leading the way when it comes to tackling this and will be the first country in the UK and one of the first in the world to develop a national strategy to address loneliness and isolation.
"The Scottish Government has, quite rightly, an important role to play but we want communities and society to lead it. We believe communities themselves are best places to ensure people who may be at risk of becoming isolated or lonely can access the support they need."
The move was welcomed by the Jo Cox Loneliness Commission, with co-chairs Seema Kennedy MP and Rachel Reeves MP stating: "We are sure that our friend Jo Cox, who believed 'Young or old, loneliness doesn't discriminate', would have been pleased to see the Scottish Government's commitment to tackling the social issue of our generation."