Scottish Retailers See 4.3% Sales Growth Over Christmas
18 January 2017, 06:40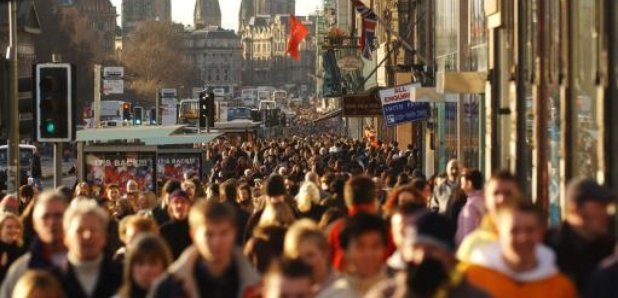 Scottish retail sales increased 4.3% in December, providing a boost for businesses over the vital Christmas period.
Figures from the Scottish Retail Consortium and accountants KPMG reveal strong sales over the month, compared to a drop of 0.4% in December 2015.
The figures, which cover the five-week period from November 27 to December 31, also show total Scottish sales increased 0.7% compared with December 2015, when they declined 0.2%.
Analysts said it was the strongest rise since January 2014.
Food retailers also recorded a sales increase of 2.5% on December 2015's figure of 1.1%. This performance was the best since October 2013.
Total non-food sales, however, declined 0.7% compared to December 2015, when they fell 1.2%.
Ewan MacDonald-Russell, head of policy and external affairs at the Scottish Retail Consortium, said: ''A strong last week before Christmas led to the strongest rise in Scottish sales since January 2014. Adjusted for deflation, total sales rose by 2.1%.
''It's encouraging to see another good month's performance, which builds on a good November, and continues the autumn trend of a small but now sustained recovery in retail sales.''
Although Christmas provided a boost for Scottish retailers, analysts warn there could be trouble ahead as economic indicators suggest inflation is affecting costs for businesses.
They also said inflation is beginning to feed through to the high street and both customers and retailers are likely to feel the squeeze over the early months of 2017.
Craig Cavin, head of retail in Scotland at KPMG, said there was a significant increase in both online and high street sales in December, but uncertainty over Brexit could result in rises in food prices.
He said: ''Christmas feasts were the order of the month, with total food sales up 2.5% in December.
''With price increases likely over the coming year, consumers were happy to make the most of the festive discounts.
''Strong Christmas sales will give retailers much-needed hope as they prepare for the coming months, when they will have to face up to the possibility of rising food prices and the ongoing uncertainty around Brexit.''