Scottish Secretary urges SNP to end 'constitutional Groundhog Day'
2 October 2018, 07:39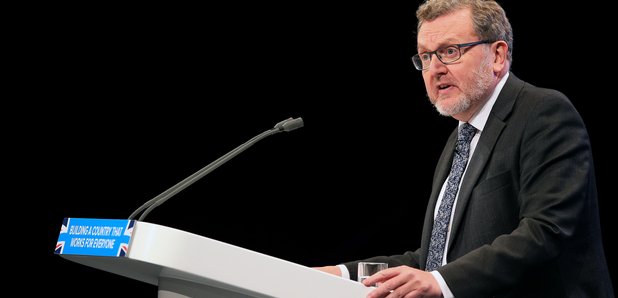 Scotland is trapped in a "constitutional Groundhog Day", the Scottish Secretary will claim as he calls on the SNP to drop plans for a second independence referendum.
David Mundell will urge the First Minister to work with the UK Government and scrap plans for a further referendum.
Speaking at the Conservative Party Conference in Birmingham, Mr Mundell is expected to say: "Every day Scotland is stuck in a constitutional Groundhog Day is a day that our economy is being held back and that the SNP Government is not getting on with the day job of managing our schools and hospitals.
"So I want to use this opportunity to say to Nicola Sturgeon - it is time to end the constitutional uncertainty that we have lived with for the past four years.
"It is time for Scotland's two governments to work together in the best interests of the Scottish people."
Mr Mundell will take part in a conference panel discussion entitled A Stronger, Fairer United Kingdom.
He will join Cabinet Office Minister David Lidington, Welsh Secretary Alun Cairns and Northern Irish Secretary Karen Bradley for the event.
He also repeated calls for all parties to back Theresa May's Chequers plan for Brexit.
SNP Depute Leader Keith Brown said: "The Tories are like a broken record - they can't go five minutes without shouting about independence while demanding that nobody else speak about independence.
"The fact is it's not up to David Mundell, Ruth Davidson or any other Tory politician to dictate Scotland's future. It's up to the people of Scotland.
"If David Mundell was at all interested in avoiding the risks of a hard Brexit he'd be getting behind our efforts to protect our place in the single market."