Scottish Tories urge income tax freeze ahead of budget
13 December 2017, 06:41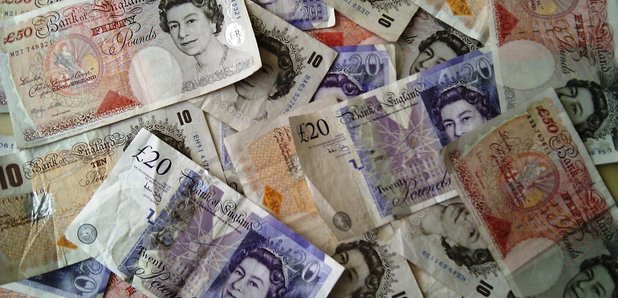 The Scottish Conservatives will use a Holyrood debate to urge the Scottish Government to freeze the basic rate of income tax.
A motion put forward by the party in advance of Thursday's budget will challenge the SNP to stick to its 2016 manifesto promise to implement a freeze "to help low and middle income earners".
Finance Secretary Derek Mackay countered by calling on the Tories to square their demands for more public spending with tax cuts for the wealthy.
He is widely expected to announce tax rises despite warnings from the Federation of Small Businesses, Scottish Chambers of Commerce and the Scottish Retail Consortium.
First Minister Nicola Sturgeon has said the time is right to consider ''modest'' increases to fund public services, setting out four alternative approaches.
Speaking before the debate, Tory finance spokesman Murdo Fraser said: "The SNP told people one thing when it wanted their votes, now it's saying the complete opposite.
"The Deputy First Minister has previously called tax rises a 'punishment' and said it would be the 'last thing' the SNP government would do.
"The Scottish Conservatives believe that hitting hardworking families with higher taxes will only damage the Scottish economy in the long run, leading to less money to fund public services.
"There is now a serious consensus within Scotland's business community that the SNP should not increase income tax, including even the pro-independence, SNP-supporting Business For Scotland.
"Indeed, the latest analysis suggests that these potential tax rises will not raise the required amount of money for public services, only punish taxpayers."
Mr Mackay responded: "The Tories have the least credibility of all the political parties in the Scottish Parliament when it comes to public finances - and in this afternoon's debate they must explain the glaring contradiction of demanding increases in public spending while simultaneously raising less money with their tax cuts for the rich.
"Thanks to their Conservative colleagues at Westminster, there will be £200 million less to spend on public services in Scotland next year - and over this decade our block grant will have been cut by over 8%.
"The independent Fraser of Allander Institute has projected that Scotland's budget will face £500 million of cuts in the next two years.
"Yet the only tax policy the Tories have put forward is to cut taxes for the rich and to cut Scotland's budget by a further £140 million.
"Austerity has resulted in slower growth, increasing poverty and greater pressure on public services - but instead of calling a halt to the Chancellor's cuts, the Tories want to extend them in Scotland."