Scottish University Principals Among Top 50 Earners In UK, Report Finds
23 February 2017, 07:20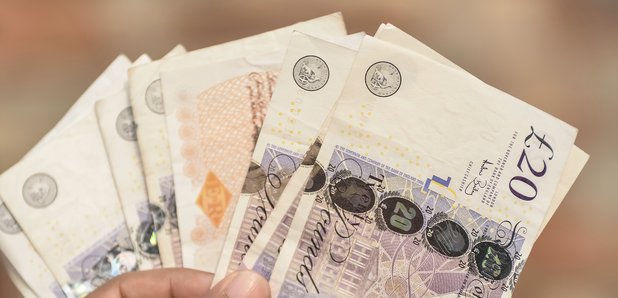 Principals at three Scottish universities are among the top 50 highest-earning of their UK peers, a report into pay and perks for senior university staff has found.
Strathclyde University principal Professor Sir Jim McDonald was the top earner from the Scottish universities which responded to the study, taking home a total pay package of £360,000 for the academic year 2015/16 - 7.9 times the average salary of Strathclyde staff.
Aberdeen University's Professor Sir Ian Diamond came second in Scotland on £352,000, an increase of 11% on the previous academic year.
Glasgow University's Professor Anton Muscatelli also featured in the top 50 with a total pay package of £322,000.
The average salary package for university principals across the UK was £277,834 - a 2% increase on 2014/15. University staff were given a 1% pay rise in 2015/16.
The University and College Union (UCU) Scotland report looked at university heads' spending on flights and hotels, and found Sir Jim's £29,163 flight bill made him the third largest spender in the UK on air fares, which averaged £7,762.
Prof Muscatelli, Professor Andrea Nolan from Edinburgh Napier and Glasgow Caledonian University's Professor Pamela Gillies also featured in the top 20 highest spenders on flights, at £25,298, £23,253 and £16,451 respectively.
Prof Gillies was fourth in the UK for spending on hotels at £11,422 while Prof Muscatelli and Sir Jim also appeared in the top 20 - spending £7,273 and £6,017 respectively compared to a UK average of £2,982.
The report also found Edinburgh University had 21 members of staff earning more than £200,000 in 2015/16 and 182 earning between £100,000 and £200,000.
Glasgow University had five employees earning over £200,000 and 152 on more than £100,000.
Glasgow, Edinburgh, Heriot Watt, Strathclyde, Aberdeen and Stirling universities all provide accommodation for principals.
Mary Senior, UCU Scotland official, said: ''When university staff have had a 1% pay increase imposed on them, it won't sit well that some university principals continue to award themselves inflation-busting rises and enjoy expense accounts more than the salary of many staff in the institutions they lead.
''The increasing pay and perks of those at the top do us no favours as we try to make the case for better investment in higher education.''
The union is calling for the publication of an annual list of the pay and benefits of vice-chancellors in all institutions which receive public funding.
Members also want student and staff representation on remuneration committees and minutes of these committees to be made public, including ''detailed reasoning'' for pay rises.