Sepsis Campaign To Begin Weeks After Being Ruled Out
27 September 2017, 15:29 | Updated: 27 September 2017, 15:31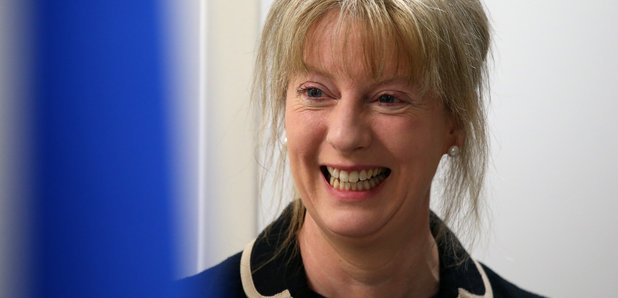 A new national campaign is to begin to raise awareness about the risks of sepsis, weeks after it was ruled out.
Last month the Scottish Government said it did not think such a campaign was "necessary at this time".

But Health Secretary Shona Robison made the announcement after meeting with the sepsis awareness charity Fiona Elizabeth Agnew Trust (FEAT).

She said: "The Scottish Government has always been committed to raising awareness of the dangers of sepsis and this meeting was an important step in formalising our plans for a dedicated campaign.

"I was delighted to meet with FEAT and to discuss next steps. It is clear from our meeting that a marketing and awareness campaign is a sensible next step.

"While mortality rates have fallen by 21% since 2012, there's still more to be done. I hope our campaign will play its part in equipping the public with a better understanding of the signs and symptoms of this awful condition."

She said the work would complement work by Healthcare Improvement Scotland (HIS) to raise awareness among clinicians about the rare but serious complication of an infection.

Welcoming the move Craig Stobo, from FEAT, said: "This will help raise people's awareness of this major public health issue, save lives and improve patients' outcomes.

"This is just the beginning of a long road ahead. We look forward to working further with the Scottish Government to consolidate the recent, welcome fall in deaths from sepsis; with a focus on continuous improvement to ensure there is safe, consistent care for all sepsis patients across Scotland."

The Scottish Conservatives claimed credit for the government's "u-turn" after raising the issue with Ms Robison.

Health spokesman Miles Briggs MSP said: "Just days ago Shona Robison refused to set up such a campaign.

"Yet within two hours of me raising this again, she has performed a u-turn and had a change of heart and attitude.

"The decision, albeit overdue, is welcome, but she should explain to campaigners exactly why she's changed her mind.

"Thousands die each year from sepsis, and it's high time such a campaign was launched."