Series of failures found by mesh review
26 October 2018, 15:16 | Updated: 26 October 2018, 15:18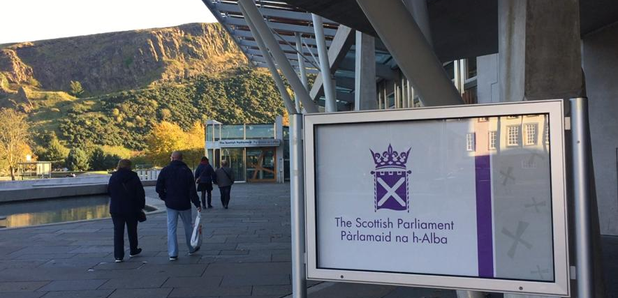 An investigation into the independent review on mesh implants has uncovered a series of systematic failures in the way it was conducted.
Professor Alison Britton said the review was "ill-conceived, thoughtlessly structured and poorly executed".
She was tasked by the Scottish Government with examining how the Scottish Independent Review of Transvaginal Mesh Implants was carried out following widespread criticism of its final report.
Her year-long investigative review has made a series of recommendations which may be applied to similar independent reviews in the future.
The Scottish Government said it would consider her findings.
The original mesh review was commissioned by ministers after a number women spoke out at Holyrood on their experiences of being treated with the medical devices.
Many experienced serious complications following procedures to treat pelvic organ prolapse and stress urinary incontinence.
The review group was set up in 2014, but its final report was not published until March 2017.
Prior to publication, the first chair of the group and three members resigned.
There were claims the report was a "whitewash", with key parts warning of the risks of mesh implants removed.
Porf Britton's report states: "Having reviewed the evidence, we have concluded that the mesh review and the process leading up to the publication of its final report were characterised by systematic failures.
"We found that the Mesh Review was ill-conceived, thoughtlessly structured and poorly executed.
"Negative factors including irreconcilable differences of opinion of review members, lack of agreement on the interpretation of evidence, unhelpful political and media influences and pressure to complete the report only served to magnify the failures in the process."
It continued: "Whether the mesh review was independent was a recurring concern.
"The independence of any investigation is the spine which gives it credibility and legitimacy. Our investigation identified a number of problems with how the mesh review solicited, monitored and reported relevant declarations and conflicts of interests by members of the review group.
"We record a number of criticisms on how the Mesh Review was conducted. Some of these criticisms have informed our recommendations.
"However, we were satisfied that no one involved in the Mesh Review was acting in bad faith."
Her 46 recommendations include setting up a dedicated unit to support commissioned reviews, and the application of a test of impartiality to allow a review group member's prior knowledge or involvement in a subject to be disclosed and evaluated.
Scottish Labour MSP Neil Findlay said: "This report that reveals the SNP's original mesh review was a complete white wash.
"It is now time for the SNP government to completely ditch this discredited review and immediately pledge to deliver a thorough and truly independent inquiry."
Scottish Conservative interim leader Jackson Carlaw said there were "very serious lessons to be learned" for the Scottish Government.
"The recommendations of Professor Britton must be accepted in full," he added.
A Scottish Government spokesman said: "We received Professor Britton's Investigative Review into the Process of Establishing, Managing and Supporting Independent Reviews on Thursday.
"The Scottish Government will publish this report today (Friday) and will give full consideration to the findings in due course."