Seven rescued from tenement fire
31 March 2018, 08:30 | Updated: 31 March 2018, 08:38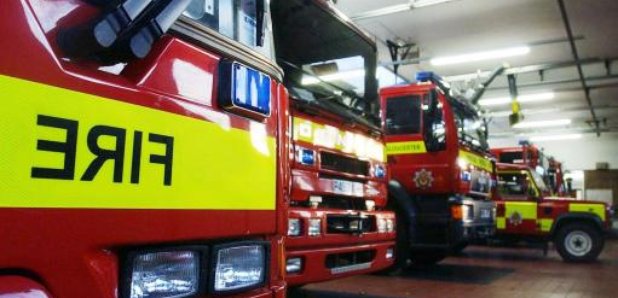 Children were evacuated from a flat and a man taken to hospital after a blaze broke out, while residents in the upper floors were trapped by the flames.
Emergency services were called to a four-storey tenement block on Downfield Place in Edinburgh at 9.34pm on Friday.
The fire had started in the bedroom of a ground floor flat which saw children and four adults removed from the property, with one man being taken to Edinburgh Royal Infirmary suffering from the effects of smoke inhalation.
A Scottish Fire and Rescue Service spokesman said: "One male casualty suffered smoke inhalation, he was rescued from the flat then removed to Edinburgh Royal Infirmary.
"A further three adults and three children were led to safety by firefighters during the course of the incident.
"Because the flat on the ground floor was on fire, people were trapped by heat and smoke on the upper floors."
Crews from Tollcross and McDonald Road used a high-pressure jet and four sets of breathing apparatus to extinguish the flames.
The property suffered extensive smoke damage, with firefighters spending some time dampening down the area until 10.12pm.