Shaun Woodburn's Dad On "Barbaric" Exam
8 February 2018, 16:24 | Updated: 8 February 2018, 16:25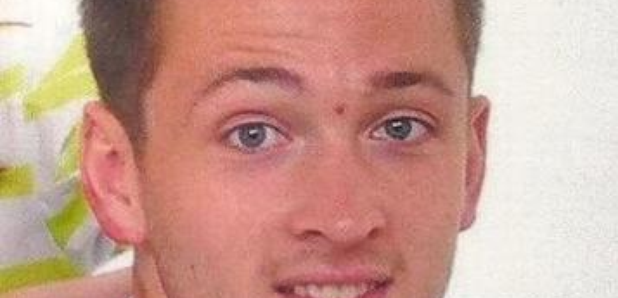 The father of a junior footballer killed in a New Year's Day attack has criticised "barbaric" and "medieval" post-mortem rules as it emerged a review into the process is being carried out.
Shaun Woodburn's father told how the family's plans to hold a funeral for his son were delayed last year when the defence requested a second post-mortem examination.
Kevin Woodburn said the move amounted to his son having to be "cut open again" and argues that both the prosecution and defence should be represented at the same, single examination.
Scottish Justice Secretary Michael Matheson has said it is possible that "improvements can be made on current practice" and revealed that law officers are looking into the relevant rules.
Mr Woodburn said: "I can't stop fighting in his (Shaun's) name to make changes to the system."
Father-of-one Shaun, 30, died after being attacked by a teenager outside Gladstone's pub in the Leith area of Edinburgh in the early hours of January 1 2017.
The teenager was sentenced to four years' detention after being convicted of culpable homicide.
Mr Woodburn said it took more than two weeks for Shaun's body to be released to the family.
"I see no reason where in any civilised society there has to be a God-given right that there will be a second post-mortem on behalf of an accused," he said.
"Why can we not have a system where there is a representative from the prosecution and a representative from the defence at the same post-mortem? Why is that not possible, we're in the 21st century?"
He added: "The whole process comes across as barbaric, medieval. There is no need for it, there is another way to deal with it."
Mr Woodburn welcomed the review but said members of the public must be at its heart.
"All I would ask is that ... it's not done with ministers and intellectuals sitting in a room. It's done with ordinary members of the public involved, people who have been in the process."
Mr Woodburn, supported by Labour MSP Kezia Dugdale, has been calling for wider changes to enhance the rights of victims during court procedures.
He believes the current process lacks transparency, empathy and a "common touch" and is calling for many small changes across the whole legal process.
On post-mortems, he said: "It is a part of various parts of the system where I feel there is no real empathy with victims or victims' families."
He said: "There's no real common touch to the system, there's no real interest in anything other than the legalities of the system.
"I think the people involved in it need to take lessons from the public at large ... There needs to be more public involvement in the process, essentially."
Mr Woodburn, joined by other family members, was speaking after Ms Dugdale raised the case at the Scottish Parliament.
She previously tabled a written parliamentary question to Mr Matheson on whether ministers have plans to review the law surrounding post-mortems.
In his response, the Justice Secretary said that the defence have a right in law to instruct a post-mortem examination on behalf of an accused.
He added: "It is, however, possible that improvements can be made on current practice.
"The Crown Office and Procurator Fiscal Service have advised that they are currently working with forensic pathologists on a revised post-mortem examination protocol that may help reduce the number of further post-mortem examinations instructed by the defence."