"Significant" Cost Of GPS Prisoner Plan
22 May 2018, 14:16 | Updated: 22 May 2018, 14:18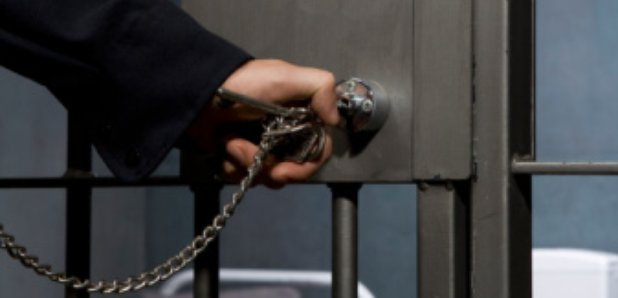 New laws to allow GPS monitoring of offenders could have "significant" cost implications for the justice system, MSPs have been told.
The Justice Committee is taking evidence on ministers' proposals to expand the use of electronic tagging, set out in the Management of Offenders (Scotland) Bill.
Electronic tags are currently only used to ensure offenders stay within their own home for certain periods of time but the use of GPS technology could also ensure the tagged person does not enter specific locations or approach the homes of victims or witnesses.
The bill is aimed at increasing the options available to monitor people serving community sentences and could see a rise in non-custodial sentences.
Conservative MSP Liam Kerr said the expansion would be "a pretty significant change in terms of how we do things and there will be a call on the resources that will be required to do that".
"That might include the actual equipment, the training of staff to do this, the way the courts operate for example, the social work department," he said.
The Scottish Courts and Tribunals Service (SCTS) anticipates the change would cost the service more than £1 million.
However, Ruth Inglis, director of development and innovation at SCTS, said any expansion of electronic monitoring beyond what is already set out in the legislation would incur further "significant" costs.
There have been calls for the bill to go further to include remand prisoners - who make up about a fifth of the prison population.
Ms Inglis told the committee: "If the list of disposals is extended to include things like electronic monitoring as an alternative to remand or as an alternative to fines, then those do have significant resource implications for SCTS, and we would need to have time to cost those, and also time to ensure that funding was available for it."
Chief Superintendent Garry McEwan, of Police Scotland, said the expansion of tagging could also impact on police resources if there are significant breaches.
"We are not sure and we are needing to do some more evaluation to try and understand that," he said.
David Strang, HM Chief Inspector of Prisons, backed the use of monitoring as an alternative to custody.
"One prison place costs £35,000 a year roughly," he said.
"If you are reducing the number of people who are occupying prison beds, there is clearly an economic benefit.
"In terms of us as a society, it is much, much more expensive to supervise them in prison than to supervise them on electronic monitoring.
"There needs to be a spend to save."