Sir Richard Branson 'Distraught' Over Grayrigg Crash, Reporter Recalls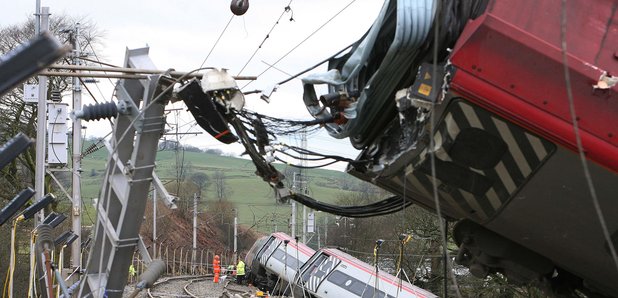 Sir Richard Branson was ''absolutely distraught'' when he first saw the wreckage at Grayrigg, a reporter who led him to the site has recalled.
The Virgin billionaire arrived in the area the morning after the derailment with a colleague, who asked then-journalist Emma Gunby if she would show them where the accident happened.
Ms Gunby, 39, from The Wirral, Merseyside, said: ''We reached the brow of a hill and as we went over I pointed to where it was and he just stopped dead in his tracks and stood there staring.
''(He) was really, genuinely, absolutely distraught. You could see it on his face.''
Ms Gunby said she remembered being ''pretty impressed'' with Sir Richard after he told her he had travelled from his holiday island of Necker in the British Virgin Islands.
''I remember thinking you're a good guy because you've come so quickly.
''I managed to speak to him a little bit about what had happened and he said how upset he was and he just wanted to be here to thank all the emergency services and start to try and find out what had happened.''
Ms Gunby described covering the crash as ''one of the worst jobs I've ever had to do'' and said her memory of the wreckage is ''still really strong'' in her mind.
''It looked like the scene from a disaster movie,'' she recalled.
''You couldn't take it in because it was so incongruous in that setting. It was so remote, just lots of green fields, mountains and then this wreck of a train lying there.
''We found out that one person had died which is obviously horrendous, but I thought we were looking at massive fatalities when I was looking at the scene.''