SNP Choosing Not To Use Powers To Mitigate Austerity, Jeremy Corbyn Says
24 August 2017, 14:13 | Updated: 24 August 2017, 14:21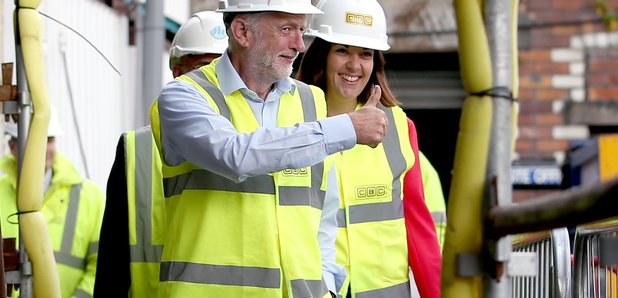 Labour leader Jeremy Corbyn has claimed the SNP failed to use its powers to mitigate austerity and said his party would tackle "third-world" levels of poverty in parts of Scotland.
Mr Corbyn said if Labour gained power it would ensure Scotland is funded "the way it should be" during a visit to Glasgow.

He was joined by Scottish Labour leader Kezia Dugdale as he toured a former school in the city's east end which is being redeveloped as offices and community space.

The visit marked the second day of his campaign tour of Scotland focusing on marginal constituencies in a bid to capitalise on Labour's surprise result in June's snap election when it gained six seats north of the border, having lost 40 two years previously.

He said: "We're a strong party, we came very close in a number of seats, we obviously gained some in the elections that have just gone.

"I think we are well in sight of getting a lot more Labour MPs elected in Scotland and that's why we're active as a party, why we're campaigning, but above all listening to people because our policies have to be effective and relevant to their lives."

He added: "The SNP government has the powers if it wants to use them to mitigate the effects of austerity, they chose not to."

Mr Corbyn said he has been struck by the problems of inequality and social injustice in Glasgow.

He said: "This ward where we are standing now has a very low life expectancy, lower in many cities than what we choose to call the third world.

"It's not right and we deal with these things with a public commitment to invest in decent housing, opportunities for young people and good-quality jobs.

"I want to see a Labour government in Westminster to be able to fund Scotland the way it should be funded and empower housing associations and local authorities to improve their housing stock.

"Housing is absolutely crucial to the life chances of people."