SNP using Brexit to turn focus away from devolved issues, Scottish Labour says
9 January 2018, 06:34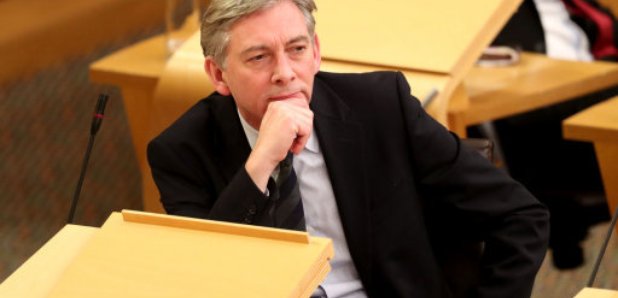 Nicola Sturgeon has used Brexit as a "political opportunity" to divert attention away from devolved issues such as health and local government, according to Scottish Labour leader Richard Leonard.
He said the SNP could not be trusted on the issue and could not accept the result of the EU vote.
As MSPs returned to Holyrood on Tuesday, Mr Leonard also criticised the Scottish Government's recently-published draft budget, which he said would fail to raise enough money to support public services.
The UK's departure from the EU and the SNP administration's plans to increase income tax in Scotland are expected to dominate the political debate during the coming months.
The government is shortly to release its predictions of the post-Brexit economic impact, as part of a push to remain in the single market.
Ms Sturgeon has called on Labour to unite behind this position, with Jeremy Corbyn's party facing accusations of being "unclear" on its Brexit stance.
Mr Leonard said: "It is the security of people's jobs and the economy which should be at the heart of any deal to leave the EU and Labour will get on with fighting for the best possible deal while respecting the result of the EU referendum; unlike the SNP, who seem never to accept the result of any referendum.
"The Tories are using the Brexit negotiations as a proxy for their next leadership election.
"The people of Scotland can't trust the SNP when it comes to Brexit - it is a political opportunity for the nationalists to divert attention away from their record in government and towards their obsession with the constitution.
"The Scottish Parliament should be focusing instead on tackling poverty and inequality, growing Scotland's economy and sharing the benefits of that economy far more equitably than happens now."
He added: "The truth is that it's only Labour, at a Scottish and UK level, that has a plan to invest in our public services, our industries and our people and communities.
"The draft Scottish budget simply tinkers around the edges on tax, it fails to raise enough to support public services, tackle poverty or grow the economy to fix the cost of living crisis.
"Only Labour is offering the real and radical change the people of Scotland are crying out for."
SNP MSP George Adam said: "Hard-Brexit supporting Richard Leonard appears to think the Scottish Government should turn a blind eye to a Brexit that will devastate jobs and household incomes - that's an appalling and unforgivable position for Labour to take.
"This is the return of the 'branch office', where Labour here takes its orders from a London party happy to collude with the Tories' hard Brexit shambles.
"That is why the SNP will make no apology for standing firmly against a Tory hard Brexit - and why so many former Labour supporters are so disillusioned and have now abandoned the party."