SNP Westminster leader claims Scotland is 'sick' of conservative government
8 October 2018, 07:53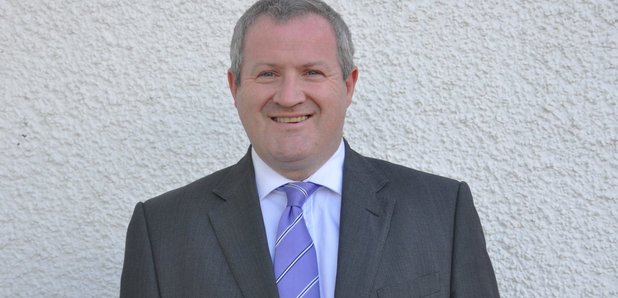 People in Scotland are "sick" of being told what to do by the Conservative government, the SNP's Westminster leader will tell the party conference.
Ian Blackford will claim the "democratic outrage" of Brexit has clarified the case for Scottish independence and say only the SNP offers an alternative to the Tories at Westminster.
In a speech on the second day of the SNP Annual Conference in Glasgow, Mr Blackford is expected to say: "The people of Scotland didn't vote for this Tory government, they didn't vote to have a referendum on leaving the EU, they didn't vote for Brexit, they didn't vote for a hard Brexit and they certainly didn't vote to come crashing out of the EU with no deal.
"Time and time again, the SNP and others have fought to ensure that Scotland's remain vote is respected in the EU negotiations, but the Tory Cabinet is completely in thrall to the hardline Brexiteers who could not care less about jobs, living standards and public services in Scotland.
"People in Scotland are sick of the Tory government telling them what to do.
"The democratic outrage of Brexit is crystallising the case for Scotland having the full control over its own affairs - no wonder that polls are showing support for independence at record high levels.
"Frankly, Scotland deserves better than this shambles from Westminster. The SNP is the only party offering a vision of hope in the face of Westminster despair."
He will add Scotland has made progress but needs the "full powers of independence" to become the "fair and prosperous nation that it deserves to be".
Other speakers on the main stage at the conference on Monday include SNP depute leader Keith Brown, Deputy First Minister John Swinney and health secretary Jeane Freeman.
On Sunday, Mr Blackford argued Scotland must be able to vote again on independence if there is a second Brexit referendum, while SNP leader Nicola Sturgeon said the party's MPs would back a new Brexit referendum in a House of Commons vote.
Meanwhile, SNP MP Joanna Cherry claimed a "democratic event" would be needed for Scottish independence to happen, but not necessarily a referendum.