Social Bite drive to take 600 people out of homelessness starts
21 February 2018, 06:40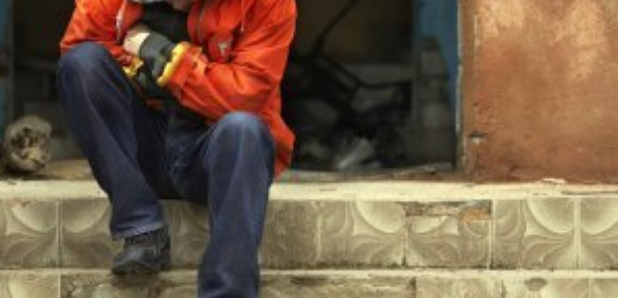 A project to take 600 people out of homelessness by offering them a secure home is being started by a social enterprise.
Social Bite said the programme is being largely funded by £3 million of the money raised from December's Sleep in the Park, when 8000 people including Sir Bob Geldof took part in "the world's biggest sleepout" in freezing conditions in Edinburgh.
The 600 Homes campaign follows a "Housing First" model which involves giving people a secure home and then putting in place a support structure to help them sustain their tenancy and re-integrate into society.
Social Bite will invest £1.5m into funding the support costs over the first 12 months and then plans to invest a further £1.5m over the following 12 months, alongside other funders.
Josh Littlejohn MBE, co-founder of Social Bite, said: "Our plan is to start placing people that are currently sleeping rough and in hostels or other temporary accommodation into this mainstream housing this Spring.
"We will now seek to work alongside other funders and The Scottish Government to ensure that the ambitious scale of this Housing First program can be realised and that it can help lead to a significant structural change in how homelessness is dealt with in Scotland.
"All involved believe that this can be a major step in dealing with the homelessness issue here."
The social enterprise will also seek to work with the Scottish Government and local authorities to try to ensure funding for this "wrap around" support is ultimately mainstream.
Five hundred properties have been offered in Edinburgh by the city's local authority and a range of housing associations (through EdIndex); and in Glasgow and the central belt from the Wheatley Group.
Dundee City Council, with partner housing associations, has pledged 100 homes over the 18 months of the programme.
The first homes will become available in Spring this year with roughly 33 properties per month being released each month up to September 2019.
First Minister Nicola Sturgeon said: "Tackling homelessness is a key priority for the Scottish Government.
"That is why we have set up the Homelessness and Rough Sleeping Action Group, which includes Social Bite, to recommend the action needed to tackle the issue, backed by £50 million to drive change.
"That includes development of the Housing First model, which has shown great results so far.
"The work of Social Bite has an important part to play in meeting our shared commitment to ensure vulnerable people can escape the dangers and uncertainties of homelessness, ensuring they have a warm and safe place to call home."
Social Bite runs a chain of social enterprise cafes and distributes 100,000 items of food and hot drinks to homeless people across Scotland each year, as well as employing staff who have experienced homelessness themselves.
It has drawn support from several high-profile figures with Hollywood stars Leonardo di Caprio and George Clooney, Prince Harry and Meghan Markle, and the Duchess of Cornwall among those who have visited its Edinburgh premises.
The Sleep in the Park event raised around £4million.