Social Bite Sleepout Event Funds To Target 'Housing First' Model
31 October 2017, 06:34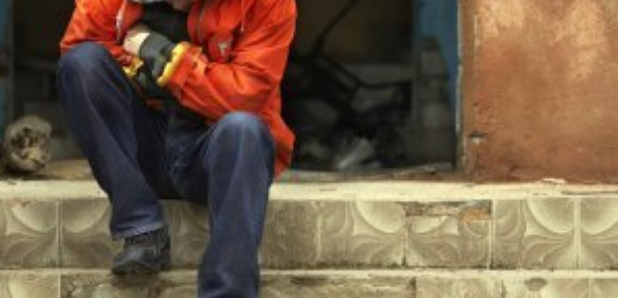 Funds raised from a sleepout by some of Scotland's most wealthy and influential people are to be targeted at getting homeless people into permanent housing.
A study commissioned by the Social Bite charity recommended support for the "housing first" model from the fundraising target of £4 million at the Sleep in the Park event.
Researchers from Heriot-Watt University's institute for social policy, housing, equalities research said the model - which offers permanent, affordable housing as quickly as possible for individuals and families experiencing homelessness - is not cheap but has been shown to be cost-effective in the long-term.
The report said it could help 470 people a year with accommodation and support services to avoid returning to homelessness.
Professor Suzanne Fitzpatrick said: "The study demonstrates that these more extreme forms of homelessness are still a substantial problem in our main urban centres, but also that it is possible for collaborative efforts to seriously drive down this persistent and distressing social problem.
"It is hoped that the evidence provided in the report, together with the profile and fundraising activities of Social Bite, can help to shape public debate in a progressive direction that makes positive policy responses more likely."
The Sleep in the Park will take place on December 9 in West Princes Street Gardens and will feature exclusive busking sets from Liam Gallagher, Deacon Blue, Amy Macdonald and Frightened Rabbit.
CYBG, owners of Clydesdale Bank, have become the main fundraiser for the event, with staff aiming to raise £500,000.
Josh Littlejohn, co-founder of Social Bite, said: "The study gives us a very clear roadmap of how homelessness could be brought right down and the issue could be solved.
"The statistics are certainly not so big that it is beyond our combined wit as a nation to end homelessness in Scotland.
"One of the most important areas this report tells us really needs our collective focus is on a significant 'housing first' solution to homelessness.
"Housing first basically means rather than making homeless people live through years of expensive temporary accommodations and rough sleeping, we provide access to a mainstream tenancy straight away and invest in a well-resourced support structure to support them in that tenancy.
"Prior to our Sleep in the Park event we will be working with the local authorities in Edinburgh, Glasgow, Aberdeen and Dundee as well as leading housing associations to establish meaningful commitments and identify various houses that can be made available to homeless people.
"Through the money our amazing participants raise at Sleep in the Park, alongside other funders, we will seek to help other charities to provide a wraparound support structure for these vulnerable people in their new tenancies.
"This gives us the opportunity to make a significant impact on homelessness throughout Scotland, in as quick a timeframe as possible."