Social Bite Village Prototype Home Unveiled
10 August 2017, 06:37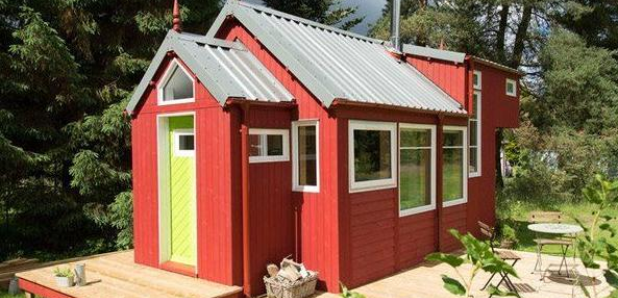 The prototype house that will be used in a new village for homeless people is being unveiled in Edinburgh.
Work has begun on the Social Bite village in the Granton area of the city, which is expected to be up and running before Christmas.
Organisers say it aims to provide an alternative to a ''broken temporary accommodation system'' for those struggling with homelessness.
The village is being built on a 1.5-acre site of vacant council land which has been given to Social Bite on a ''meanwhile use'' basis, meaning it can be used until the land needs to be developed.
It will have 10 two-bedroom homes and a communal building where residents can eat together, socialise, work, learn and receive support.
A prototype of the home, designed by architect Johnathon Avery of Tiny House Scotland, will be on display in St Andrews Square for the duration of the Edinburgh Festival.
It will be unveiled in the square on Thursday by Josh Littlejohn, co-founder of Social Bite, a sandwich chain which supports and employs homeless people.
The energy efficient, eco-friendly, sustainable homes will each have two loft bedrooms, a shared bathroom with shower, a lounge with a wood burner, and a small kitchen and dining area.
The transportable homes will be manufactured by Carbon Dynamic.
The village will provide a safe living environment for up to 20 people from a homeless background for around 12 months at a time, with residents then beginning their transition back into society.
Speaking last month, Mr Littlejohn said: ''We're so pleased that the Social Bite village will be up and running this year and we're edging closer and closer to creating what we believe can be an effective alternative to a broken temporary accommodation system for people struggling with homelessness."
Social Bite's main charity partner on the project is Cyrenians.