Soldier Found Guilty Of Stalking And Murdering Ex-Girlfriend
26 April 2017, 14:20 | Updated: 26 April 2017, 14:23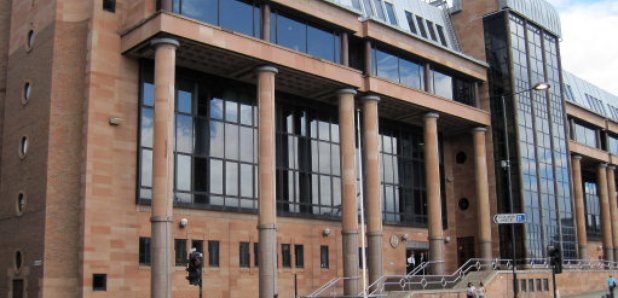 A soldier has been convicted of stalking his ex-girlfriend, breaking into her flat and cutting her neck open from ear to ear.
Lance Corporal Trimaan "Harry" Dhillon, 26, was convicted of murdering Alice Ruggles and leaving her to bleed to death on her bathroom floor in Gateshead last October.

Newcastle Crown Court heard that she was terrified of him and had got an official police warning to stop him from contacting her, but the obsessive and manipulative Special Forces hopeful ignored it, and drove from his Edinburgh barracks to Tyneside to kill her in a jealous temper.

Miss Ruggles' family wept and hugged each other when the verdict was recorded.

There was no visible reaction from her killer.

The pair developed an intense relationship over the internet while Dhillon was serving in Afghanistan and Miss Ruggles, a 24-year-old graduate from Leicestershire, was working for Sky in Newcastle.

Dhillon soon set about alienating her from her friends, knocked her self-confidence and demanded her constant attention.

His previous partner suffered similarly and her ordeal only ended after she took out a restraining order.

Despite professing to love Miss Ruggles, who was described by friends as full of life and fun, the 2 Scots signaller was also serially unfaithful.

When Miss Ruggles, who had been made miserable, decided to end the relationship in August last year, Dhillon became obsessive.

He contacted her mother on social media, pleading with her to intervene, he hacked into his ex's Facebook account to monitor her movements and would send her pleading messages and crying selfies.

Things became more sinister when he discovered she might be starting a new relationship with an Army officer she met in Germany.

Dhillon stalked her ground-floor flat at night, knocking on her bedroom window and terrifying her.

She contacted police, whose initial response she later described as "brilliant", and obtained a PIN (harassment notice) warning, telling him to stay away.

But Dhillon, who was born in India and hoped to join the Special Reconnaissance Regiment, ignored it and sent her a parcel with a pleading note.

When Miss Ruggles contacted police again, she was asked if she wanted him to be arrested, and she declined.

She later told a friend she felt "palmed off", and in frustration told her sister Emma the police would "respond when he stabs me".

Northumbria Police said they have referred their actions to the IPCC, but said no-one at the time knew the threat he posed.

On October 12, Dhillon climbed into Miss Ruggles' flat through an open window and set about murdering her in the bathroom, probably kneeling on her back and holding her head up to slash her throat at least six times, cutting through to the spine.

She suffered 24 injuries, including defensive wounds, while Dhillon, who at 6ft 1in and 12st 7lb was almost a foot taller and three stone heavier, suffered none.

Nevertheless, he claimed in court that she had attacked him and she died after accidentally plunging the knife into her own neck.

He fled without dialling 999 and took her phone with him.

It was left to her flatmate, Maxine McGill, to summon the emergency services when she came home to find Miss Ruggles lifeless in the bathroom.

Her harrowing 999 call in which she repeatedly shouted "Alice" to her fatally-wounded friend was played to the jury.

In that call she named Dhillon as the suspect and he was arrested at his barracks that night.

He initially denied being in the flat that evening, but changed his story after Miss Ruggles' blood was found on his Help For Heroes wristband and on the steering wheel of his BMW.