Stirling UK's Most Affordable City For Housing
25 February 2017, 07:57 | Updated: 25 February 2017, 08:21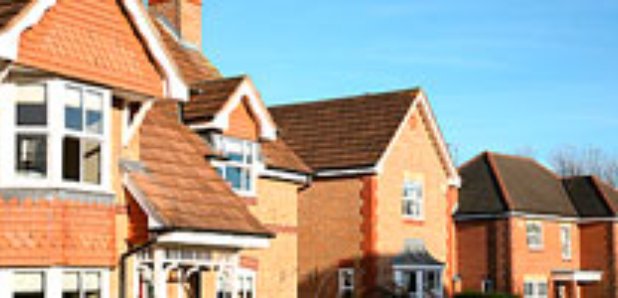 Home affordability in cities is at its worst levels since 2008 but Stirling is the UK's most affordable.
The average house price in a UK city has surged by nearly a third (32%) over the last five years, with the average home costing £224,926 in 2017, Lloyds Bank found.
Over the same period, average annual earnings in a city have seen only a 7% increase, rising to £32,796.
As a result, the average home in a city now costs around 6.9 times the average annual wage - the least affordable house price-to-earnings ratio since 2008, when a city home typically cost 7.2 times annual wages.
The study, which looked at 61 cities across the UK, identified Oxford as the UK's least affordable city, with homes there costing nearly 11 times average local earnings.
Five cities have average house prices commanding at least 10 times typical annual earnings. As well as Oxford, these cities are London, Winchester, Cambridge and Chichester.
Stirling in Scotland was identified as the UK's most affordable city, with the average house price there put at 3.7 times local earnings.
Londonderry, Belfast and Lisburn in Northern Ireland are also among the most affordable cities, as are Bradford and Sunderland in northern England and Swansea in Wales.
St Albans in Hertfordshire, a popular city with London commuters, recorded the biggest price rise of any UK city over the past decade, with a 65% gain over the last 10 years. The average house price in St Albans is now £515,899.
London has seen the fastest house price growth over the last five years, with a 57% uplift taking average prices to £467,001.
Lloyds said the average house price-to-earnings ratio in London disguises considerable variations across the borough, with central London boroughs being significantly less affordable than Greater London as a whole.
Andy Mason, Lloyds Bank mortgage products director, said: ''City living is becoming increasingly expensive with average house prices at least 10 times average annual earnings in five of the UK's cities.
''Affordability levels have worsened for four consecutive years as average city house prices continue to rise more steeply than average wage growth.
''House prices in the South have generally seen stronger growth than in the North. St Albans has recorded the biggest gains over the past decade, whilst London has been the top performer during the recovery.''
Lloyds used house prices from its banking group's database as well as Office for National Statistics (ONS) average earnings figures for the research.