Stow College Revamp Plans Detailed For Glasgow School Of Art Expansion
14 April 2017, 05:29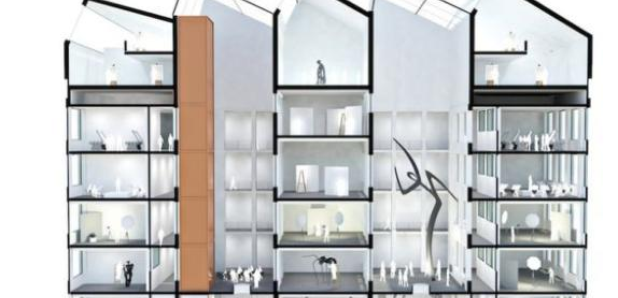 A new roof is to be fitted on the former Stow College as part of Glasgow School of Art's (GSA) expansion plans.
Large, slanted, north-facing windows are to be installed on the roof extension for use by painting and printmaking students as the GSA School of Fine Art moves into the building.
Five floors of the former engineering college are also to be refurbished by BDP Architects and others used for studio space.
Built in the 1930s, the college historically trained apprentices in boiler making, foundry work and vehicle construction, and GSA said the changes will ''reflect the industrial heritage'' of those who trained in the building.
The plans are part of GSA's wider expansion plans, with the restored Mackintosh building remaining at its heart.
GSA director Professor Tom Inns said: ''Today marks another important stage in our campus redevelopment plan.
''The Stow Building has been a distinctive part of Glasgow's educational landscape for over 80 years.
''BDP's design harnesses the full potential of the original 1930s building, with the new roof extension, while carefully considered to meet the very specific needs of fine art internally, plays tribute to Glasgow's industrial heritage externally.''
Scott Mackenzie, BDP Scotland chair and architect principal, said: ''BDP is delighted to be part of the team working with the Glasgow School of Art to rejuvenate the former Stow College building as a School of Fine Art.
''This project not only brings new life to a cherished Glasgow landmark, but also provides the School of Fine Art with inspirational and truly world-class teaching and learning spaces.''