Stranded walker pulled from mountain after nine hour blizzard rescue
11 February 2018, 12:01 | Updated: 11 February 2018, 12:05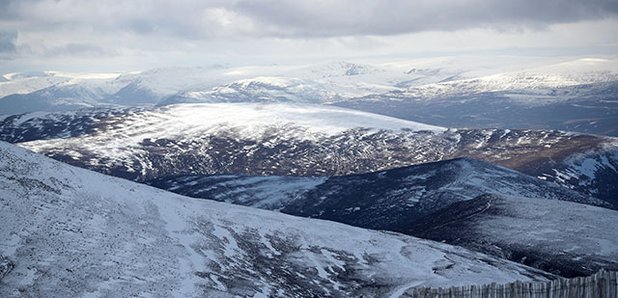 A walker has been rescued in a nine-hour operation after he was stranded in blizzard conditions around 3,000 ft up a mountain.
Cairngorm Mountain Rescue Team (CMRT) was called out on Saturday evening to help the man on Carn Ban Mor, a Munro height mountain in the Glen Feshie area.
The walker was finding it hard to navigate in the blizzard and was struggling in the bad weather.
He was so cold his boots and feet were frozen and he had cut the laces off his footwear.
CMRT said the coastguard helicopter made "strenuous attempts" to reach the casualty and drop the rescue team off as high as possible but was thwarted by the conditions.
A team of rescuers climbed up from the valley to find the man and bring him to safety, reaching him in the early hours of the morning.
In a Facebook post CMRT wrote: "We were getting quite concerned for the casualty. He had cut the laces off his boots because both his boots and his feet were frozen.
"It sounded like he was in a bad way and it was proving really difficult to get to him
"In the end, a party of Cairngorm Team members had to climb up from the valley to the summit of the hill to locate and rescue the walker.
"The helicopter crew kept trying to reach the stranded walker through the night, but the weather was simply too bad.
"The rescue effort lasted nine hours."