Students occupy university room in solidarity with striking lecturers
15 March 2018, 15:11 | Updated: 15 March 2018, 15:12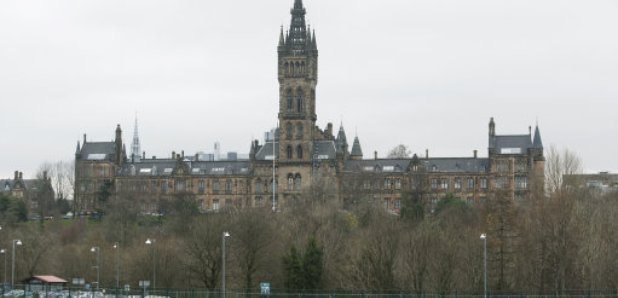 Student activists from Glasgow University have occupied the institution's Senate Room in solidarity with striking lecturers.
Members of the University and College Union (UCU) in 10 Scottish universities are taking 14 days of action as a row over pensions continues, with the action having started on February 22.

The Glasgow University Strike Solidarity members said they were occupying the Senate Room in solidarity with striking members of staff and to "remind our university management where their sympathies should lie".

They have made a series of demands to university management, including demanding full pay for staff participating in strike action.

The students said they met with the university principal Professor Sir Anton Muscatelli and university secretary Dr David Duncan last month.

In a statement they said: "Representatives of our group met with Professor Sir Anton Muscatelli and Dr David Duncan on February 20th with a list of easily met demands - we cannot consider these to have been fulfilled.

"We have therefore been forced to escalate our actions in the hope that the management will finally do their duty.

"We want the Senior Management to reveal the full extent of their relationship and actions in respect to the UUK by providing notes from meetings and on correspondence, and thereby showing that their stances on the striking staff's actions and demands are as supportive as they claim.

"We want full pay for staff participating in strike action - in agreeing to this, Senior Management would concretely demonstrate their full support for the striking members of staff and ensure that staff do not endure hardship whilst exercising their right to withdraw their labour."

They also ask senior Management to commit to full support of any future industrial action undertaken by striking members of staff in response to negotiations and proposed solutions, and call on management to "show their full support for the strikers" by "adequately providing the student body with information about the strike on a national and local level".

The students began their occupation of the Senate Room at 8am and said it was also a show of solidarity with occupying students across the UK.

Earlier in the week UCU rejected a proposal drawn up at talks between the union and Universities UK (UUK) to end the university pensions strike.

A University of Glasgow spokesman said: "Around a dozen students entered the Senate Room in the University earlier today.

"The Chief Operating Officer and the Deputy Secretary of Court visited them and explained that the Principal has again publicly called for national talks without preconditions as a means of reaching a settlement that is acceptable to all parties.

"The Principal also offered to speak to those involved in the action. An email with the latest information on the strike and what this means for students has already been issued to all students and all staff.

"The students have been entirely peaceful in their action and the University is satisfied that there is no risk to health and safety."