Study finds links between alcohol and crime
19 April 2018, 07:18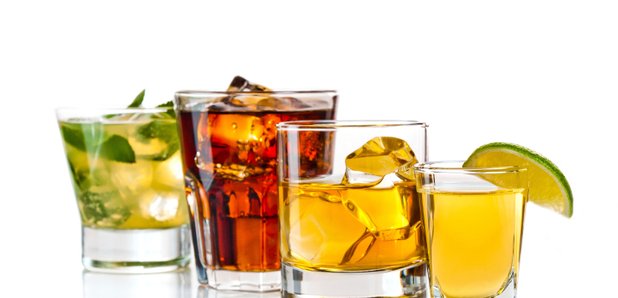 Crime rates are four times higher in areas with the most pubs and shops selling alcohol, a study has found.
Alcohol Focus Scotland said alcohol-related death and injury rates are also higher in neighbourhoods with the most alcohol outlets.
The charity carried out a study with the Centre for Research on Environment, Society and Health (CRESH) at the universities of Edinburgh and Glasgow.
It examined information for 6,976 neighbourhood areas across the whole of Scotland and found crime rates were more than four times higher in areas with the most alcohol outlets compared to those with the least.
Alcohol-related death and injury rates were both around double in neighbourhoods with the most outlets.
It was found there were 40% more alcohol outlets in the most deprived areas than in the least deprived, with almost double the number of off-sales.
Alcohol Focus Scotland wants to see tighter controls by licensing boards across Scotland.
Chief executive Alison Douglas said: "This research highlights the clear relationship between the availability of alcohol and a range of serious problems suffered by communities across Scotland.
"We have long known that if we want to reduce the harm caused by alcohol, we must take action on how readily available it is.
"The implementation of minimum unit pricing will save the lives of hundreds of Scots but if we are to truly turn the tide of our alcohol problem, tackling availability must also be part of the mix.
"This new research should be used to help inform the Scottish Government's next steps on alcohol prevention which are due to be published this summer."
Dr Niamh Shortt, of Edinburgh University and co-director of CRESH, said: "Once again we have found that the ubiquitous availability of alcohol in Scotland is related to harm.
"We know that our neighbourhoods can shape our health and health behaviours, and that there are significant social inequalities in alcohol availability between neighbourhoods.
"The levels of harm and inequalities that we see need to be taken seriously by all licensing boards when considering applications for new premises."
Will Linden, of the Scottish Violence Reduction Unit, said they often deal with the "devastating effects of alcohol".
He added: "Too often, lives are lost and futures destroyed. It should come as no surprise that Alcohol Focus Scotland's research has found a link between crime and the number of alcohol outlets in an area.
"We know that Scotland has a toxic relationship with alcohol that fills up our A&E departments and prisons.
"Around half of violent crime in Scotland is linked to alcohol. We must address the current over-provision of alcohol in our towns and cities, and create a more positive environment for everyone, especially our children.
"The licensing system has a crucial role to play in creating safe and healthy communities. We all pick up the tab for alcohol harm."