Sturgeon Hosting British-Irish Council Meeting
17 June 2016, 09:14 | Updated: 17 June 2016, 09:16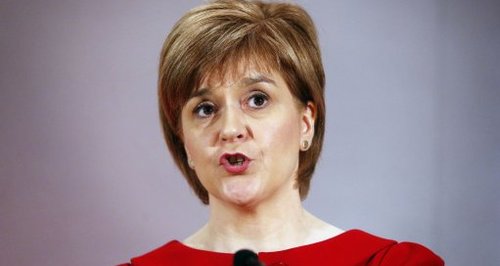 Political leaders from across the British Isles are to hold talks in Glasgow today.
While the 26th meeting of the British-Irish Council will discuss issues surrounding social inclusion, the summit is being held with less than a week to go until the UK's membership of the European Union is decided.
Scottish First Minister Nicola Sturgeon has repeatedly warned that a vote to quit the EU against the wishes of voters north of the border could spark a second independence referendum.
While polls in Scotland consistently show a majority in favour of remaining in Europe, across the UK several polls have put the Leave campaign ahead.
Ms Sturgeon will host the summit, with politicians from the UK and Irish governments, the devolved administrations from Scotland, Wales and Northern Ireland and leaders from Jersey, Guernsey and the Isle of Man all due to take part.
The British-Irish Council was established in 1999 as part of the devolution process in a bid to promote "positive, practical relationships among the people of the islands and to provide a forum for consultation and co-operation''.