Sturgeon & May working on Brexit deadlock
3 March 2018, 15:52 | Updated: 3 March 2018, 15:58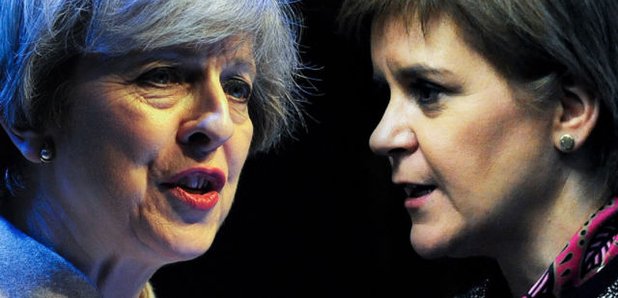 Theresa May and First Minister Nicola Sturgeon have agreed to work to break a deadlock between Westminster and Holyrood over crucial Brexit legislation, Downing Street said.
After her high-profile speech on Friday, the Prime Minister telephoned Ms Sturgeon and Welsh First Minister Carwyn Jones to discuss her Brexit vision.
The Scottish and Welsh governments have proposed their own legislation as an alternative to the UK Government's European Union (Withdrawal) Bill amid a row on devolved powers returning from Brussels.
They argue that clause 11 of the Government's flagship Withdrawal Bill amounts to a Westminster "power grab" and have consistently refused to recommend granting legislative consent for it as it stands.
Following Mrs May's phone call with Ms Sturgeon, a Number 10 spokeswoman said: "The Prime Minister and First Minister discussed recent progress on Clause 11 of the EU Withdrawal Bill and agreed both governments should continue to work to reach an agreement.
"They finished the call by saying that they both looked forward to furthering discussions during the Plenary meeting of the JMC (Joint Ministerial Committee) on March 14."