Sturgeon orders regulation review after Grenfell fire
15 June 2017, 14:28 | Updated: 15 June 2017, 14:56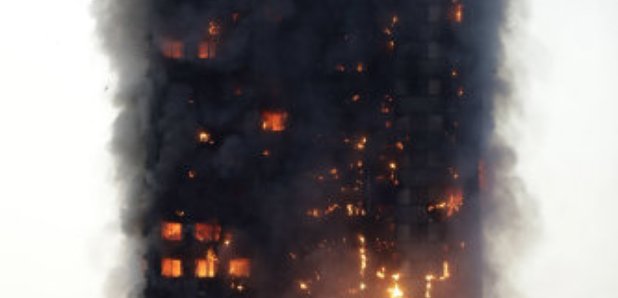 A ministerial group will review regulations in Scotland following the devastating tower block fire in London.
Nicola Sturgeon announced the review during First Minister's Questions at Holyrood.
At least 17 people died in the Grenfell Tower blaze on Wednesday, although emergency services have said the death toll is expected to rise further.
The First Minister said: "We have all been horrified by the tragic events in London this week. I'm sure the thoughts of the Parliament are with everyone affected and in particular with those who lost loved ones.
"I also want to record my gratitude and appreciation to the emergency services who have been responding and continue to respond.
"The investigation into this fire is clearly at a very early stage and while there appear to be very serious questions to be answered, we must be careful not to speculate at this stage.''
Ms Sturgeon told the chamber Local Government Minister Kevin Stewart had discussed the event with councils across Scotland.
"A ministerial group will also be convened to review Scottish regulations and to ensure that we are standing ready to take any actions necessary as lessons are learned from this catastrophic fire,'' she added.
SNP MSP Bob Dorris, whose constituency of Maryhill and Springburn contains several high rise tower blocks, said the Government must ensure ``the most rigorous fire safety regulations possible'' are in place, and give reassurance to residents living in similar blocks.
Ms Sturgeon said: "While I think there are the most serious questions to be answered in the case of this tragic fire, given how early a stage the investigation is at, it is important that we don't rush to judgment or speculation about the causes of that fire.
"But nevertheless - and I am acutely aware of the responsibility the Scottish Government bears here - we must stand ready to provide whatever reassurance we can to people across Scotland who are living in similar accommodation and who may have very understandable concerns as a result of what we have seen this week.''
Opposition leaders also extended their condolences to those affected by the Grenfell blaze.
Scottish Government officials are also investigating if any high-rise buildings in Scotland are covered in the type of cladding used in the Grenfell Tower.